Create a Restore Plan
Press the Counter-clockwise arrow button to start the Restore Wizard.

At the "Cloud Storage" step the storage account to restore from.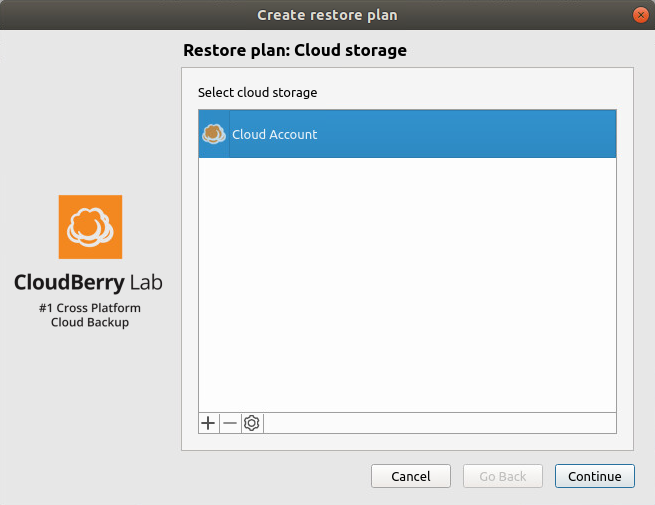 At the "Plan name" step select whether to save the plan or not, in the former case specify the plan name.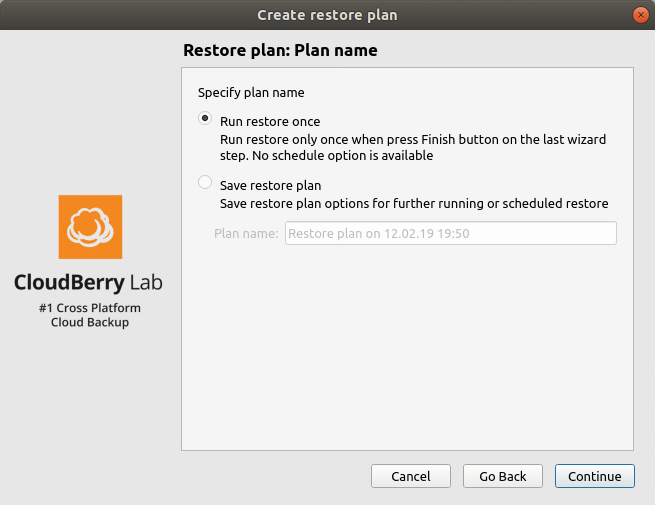 At the "Restore Type" step select what time period to restore versions of files from.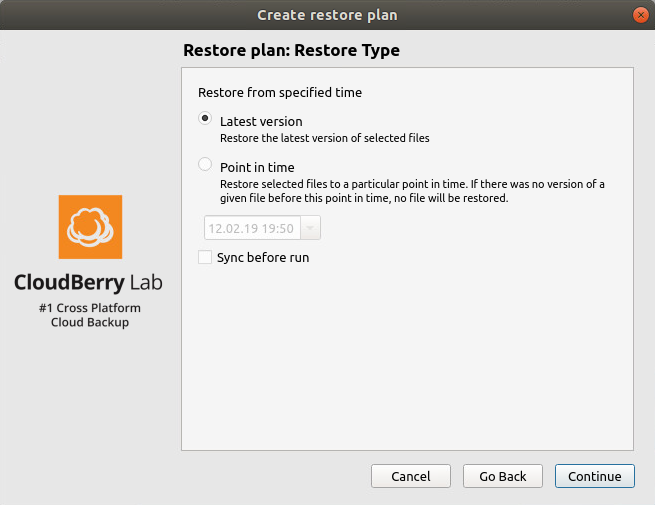 At the "Restore Source" step select what files and folders you want to restore.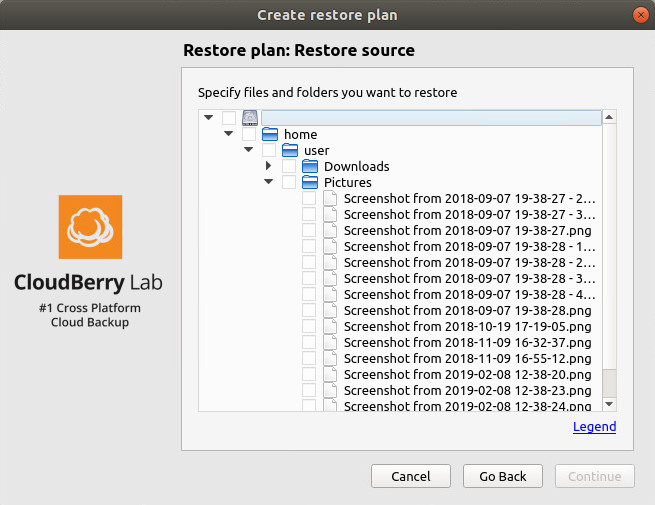 At the "Destination" step select where to restore files.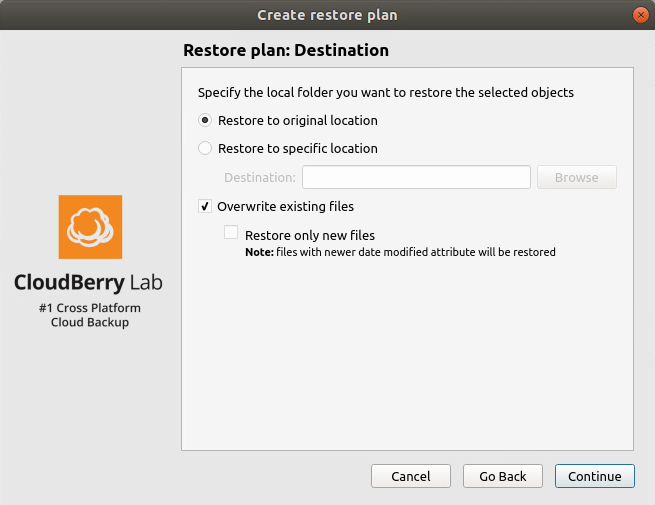 Click Browse button to specify the exact folder where you want to restore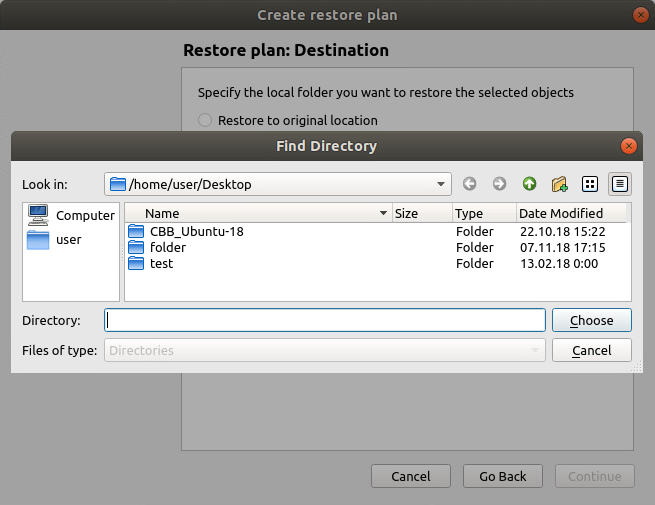 At the "Encryption options" step specify a password to decrypt files if you had an encrypted backup.

At the "Schedule" step specify how frequently and when exactly to run this plan. Running a restore plan on schedule may be useful for data verification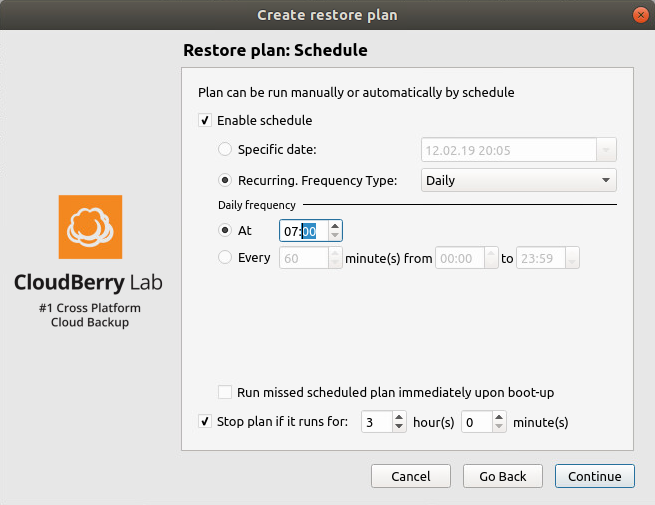 Complete the Wizard to create your restore plan.