Troubleshooting and Reporting Issues
Historic data on when a backup plan was executed and what status it finished with can be found in the Backup History section of this management portal.
Backup statuses are clickable - click one for more informationю
Backup Agent for Linux provides backup history as well.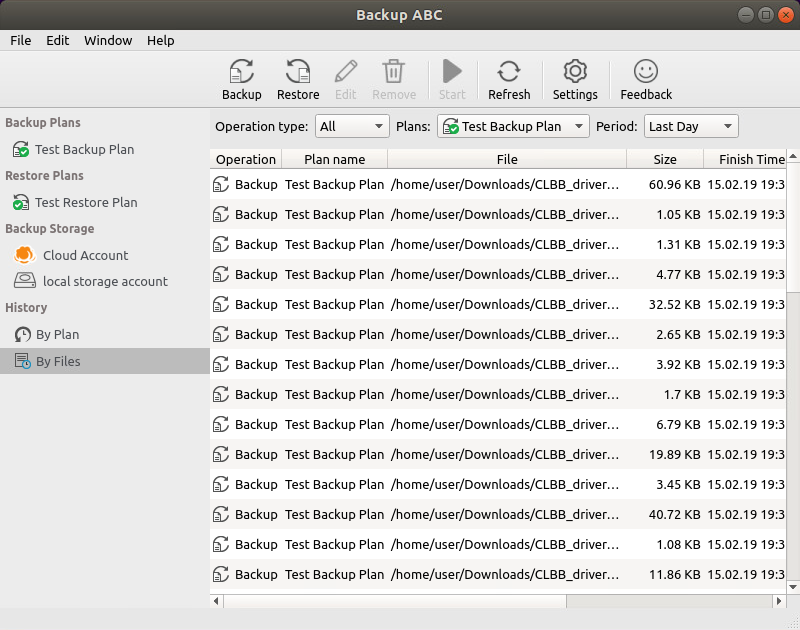 Make sure to adjust History filters to get the required information
In case the error message does not provide enough information or if additional assistance is required, the diagnostics can be sent to Support using the "gear" > "Send Logs ..." in Remote Management or the Feedback button in the client app.