Enable Remote Desktop
To enable connections for Managed Remote Desktop, proceed as follows:
In the Management Console, select Settings.
Select General.
Select the Enable Remote Access for all computers check box.

Once you have read the instructions, select the I am aware of all the consequences check box, then click Enable Remote Desktop.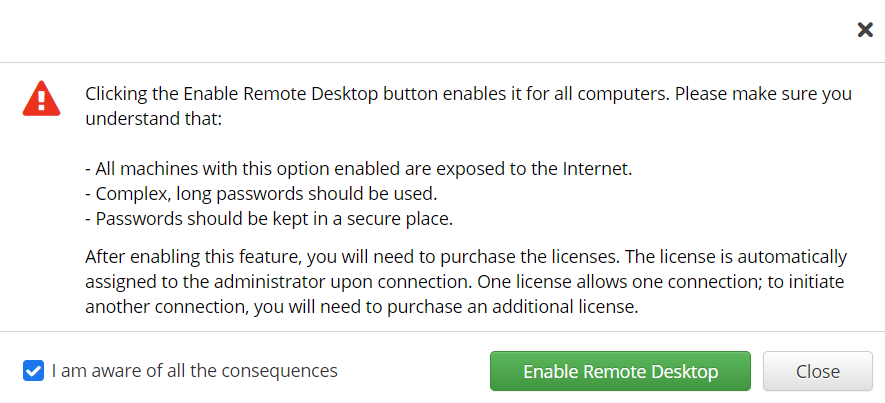 Click Save.