Set Limits for Licenses
If you switched to the post-payment mode, the license management is simplier that in the prepayment mode: licenses are assigned automatically and only its number can be limited.
The license limits are set separately for companies.
Set License Limits for Company
To apply license limits for selected company, proceed as follows:
Open the Management Console.
In the Organization, select Companies.
Find the required company to set the limits, click Edit.
Switch to the License Limits tab.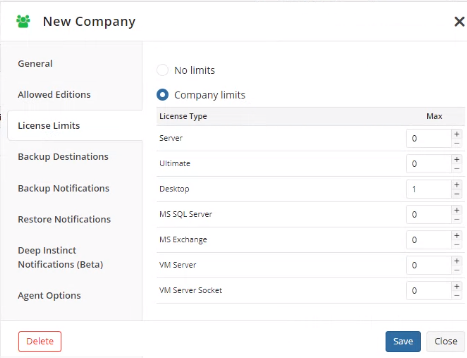 In the Max field, set the required limits for desired license types. As you finish, click Save.
To restrict the issuance of the license of any type, set "0" in the Max field