Delete Users and/or User Data
You can delete user accounts via Management Console. This feature can be applied when there is no need for keeping users due to a contract end or similar situation. You can delete your user accounts and delete their data on backup storage directly from the Management Console.
To Delete Users
In the Organization menu, select Users.
Find a user you to delete, then click the X in the appropriate row.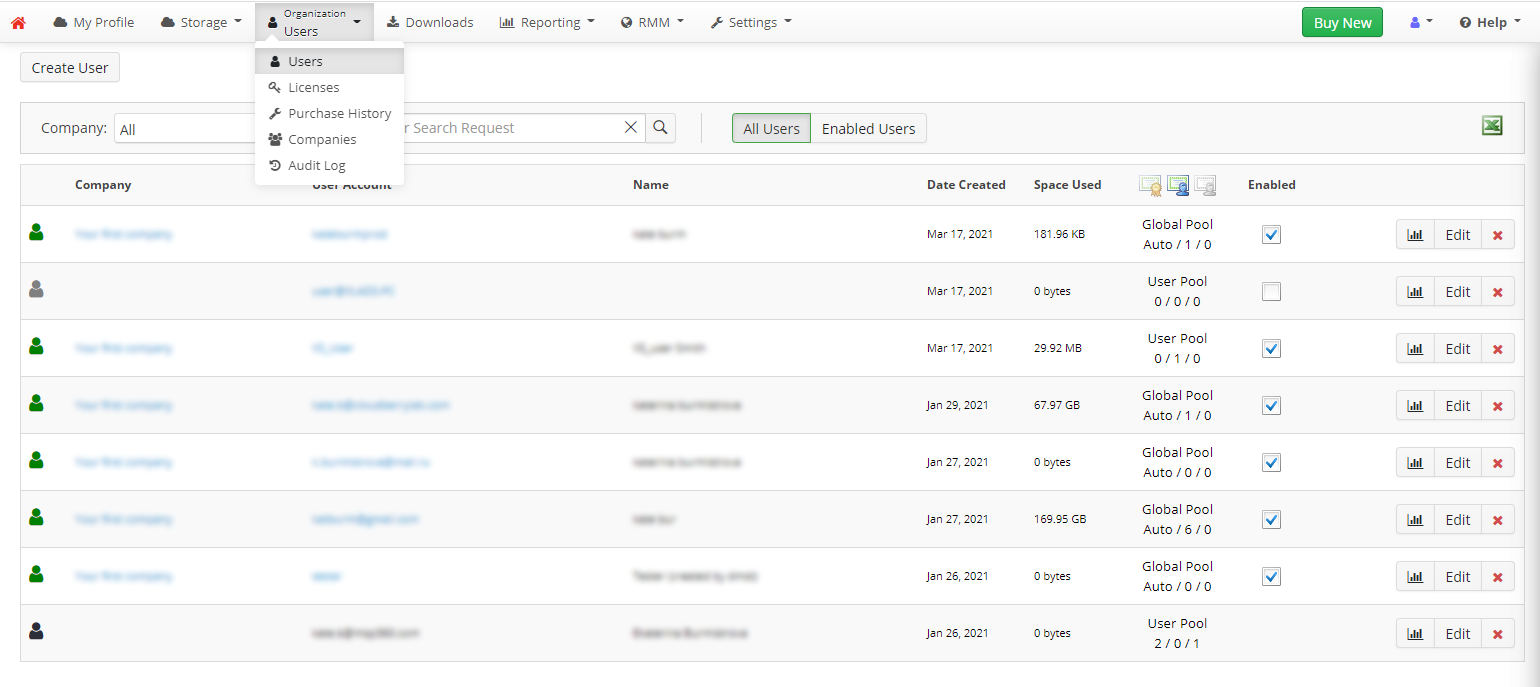 In the Delete User dialog box, select the action to be applied: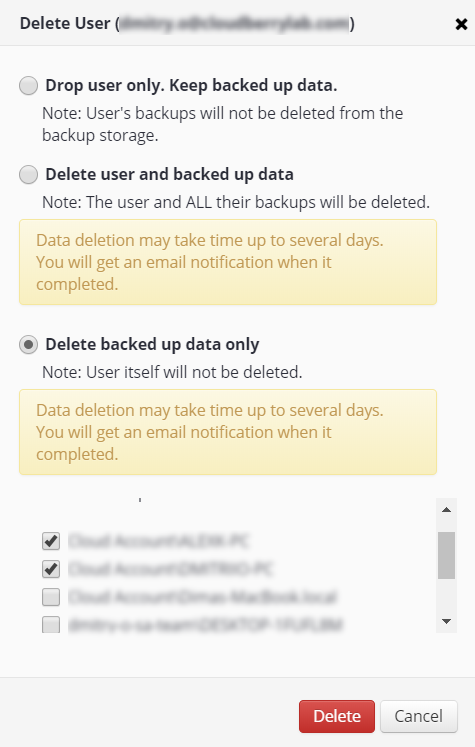 Select Drop user account only. Keep backed up data option, if you want to delete a user account and keep their backups in storage
Select Delete user and backed up data option to delete the entire user account including all their backup data and other related information
Select Delete backed up data only option to delete user backups. Then, in the list below, specify users' computers with backed-up data to be deleted
Note that user data deletion may take several days, depending on storage account settings. Once it is completed, you will be notified by email
Once you are finished, click Delete.