Backup Destinations
Configure Backup Destinations
Provide your users with multiple backup destinations for their backups.
To do this, proceed as follows:
Add storage accounts
Grant users access to added storage accounts
Add Storage Accounts
To add a storage account, follow the instructions stated in the Storage Accounts chapter.
Assign a Backup Destination to User
If no users are created, learn how to create them. Read the instructions in the Create Users chapter
Provide your users with access to the added storage account. To do this, proceed as follows:
In the Organization menu, select Users.

Find the required user, then click Edit.
Click Add Backup Destination.

Select the appropriate storage account, bucket (or container), and the storage limit: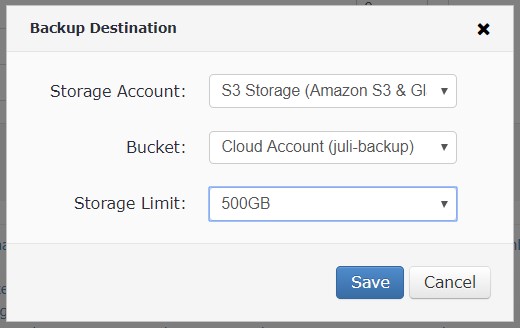 Click Save.
The added account appears in the storage account list.