Create New Brand
To create a new brand, proceed as follows:
Open the Management Console.
In the Settings menu, select Branding.

Click Create Branding.
In the Create Branding panel, specify all required data. Mandatory fields are marked with * sign.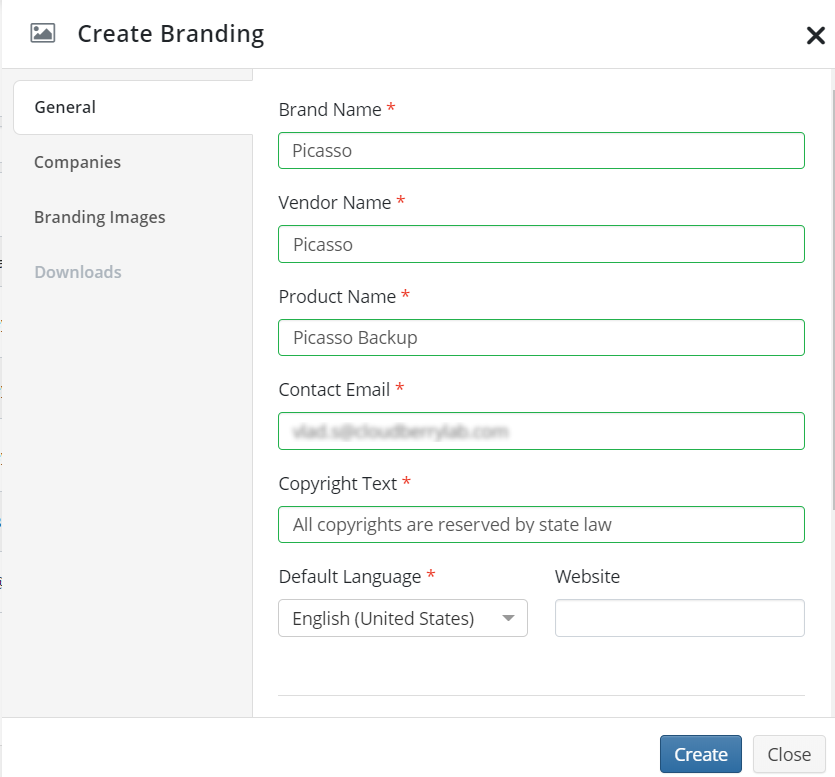 Fields explication:
Brand Name. The displayed name of the brand in Management Console
Vendor Name. The MSP provider name
Product Name. The name that is used for Backup Agent (for example, MyCompany Backup Service)
Contact email. An email address for notifications and updates
Copyright text. Your legal notes
Default Language. The GUI interface language of the rebranded Backup Agent
Once you are done, click Create.
On the next tab (Companies), specify the companies the new brand will be applied to.
The following options are available:
Apply to All Companies. Select this option if you intend to apply the new brand to all companies on your list
To view the list of your companies, select Companies in the Organization menu of the Management Console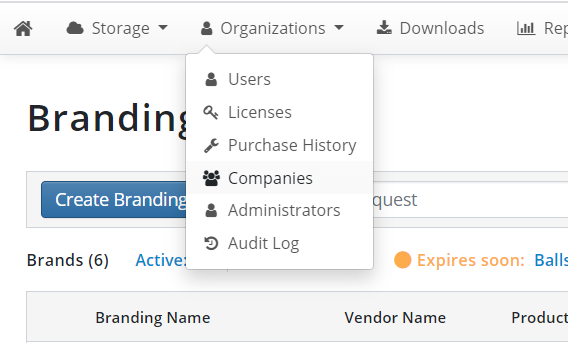 Apply to Selected Companies. Select this option to apply the new brand only for specific companies from your list. To edit the list of companies, click Edit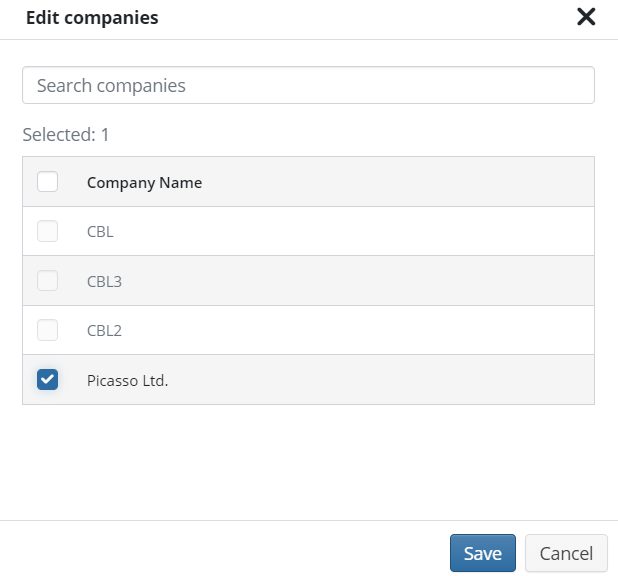 Once you are done, click Save.
Click Create.
Upload Graphics
To Upload Graphics for the New Brand
Switch to the Branding Images tab.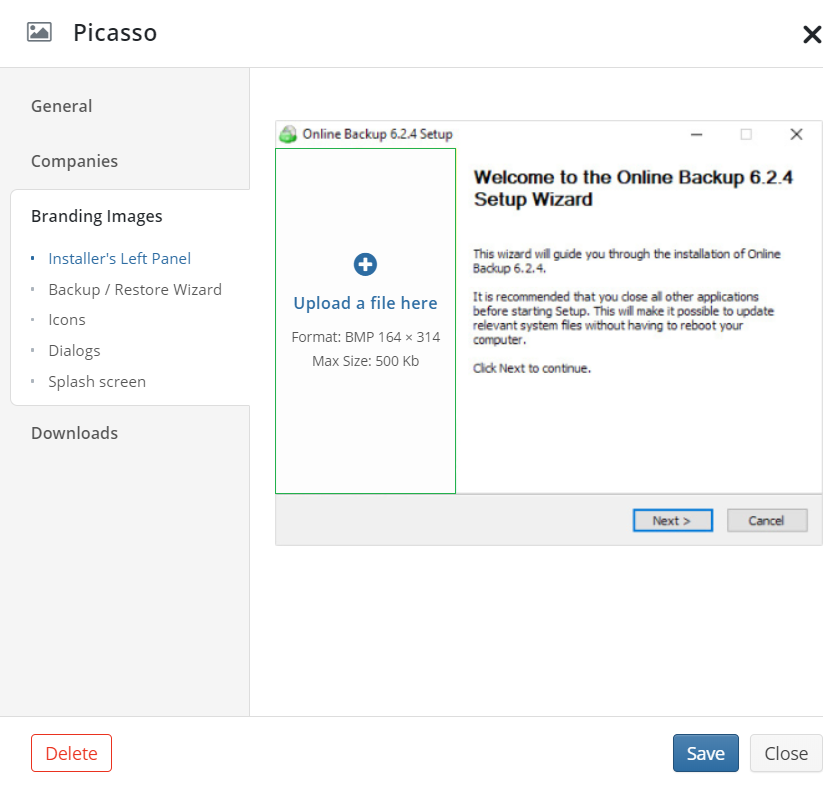 In the left menu, select sequentially the graphical elements to upload. Their position and requirements are shown in the example pictures. To upload an image, navigate the cursor to the position of the graphical element, then click Upload A File Here.
To view the requirements, see the table below.
| GUI Element | File Format | Image Size (pixels) | File Size |
| --- | --- | --- | --- |
| Installer Left Panel | BMP | 164x314 | 500 Kb |
| Backup / Restore Wizard: Left Image | PNG | 167x475 | 500 Kb |
| Backup / Restore Wizard: Banner Image | PNG | 141x72 | 140 Kb |
| Icons: System Tray Icon | ICO | 16x16 | 100 Kb |
| Icons: Main Icon | ICO 8, 16 or 32 bit | 16x16; 32x32 48x48 | |
| Dialogs | PNG | 413x77 | 500 Kb |
| Splash Screen | BMP | 164 x 314 | 500 Kb |
Once you uploaded all graphical elements for the new brand, click Save.