Import Contacts
As Managed Backup is integrated with ConnectWise, it allows you to import the required contacts from your ConnectWise platform into Managed Backup.
To start using ConnectWise contacts with Managed Backup Service, configure ConnectWise integrator login, then connect to ConnectWise using the Management Console to retrieve contacts from the ConnectWise account.
This chapter covers the contacts import from ConnectWise problem.
Importing ConnectWise Contacts to Managed Backup
To import ConnectWise contacts into Managed Backup, proceed as folows:
Open the Management Console.
In the Settings menu, select ConnectWise.
Specify credentials for ConnectWise: member name, public and private keys, site, and Company ID.
Once you are done, click Save or Check Permissions.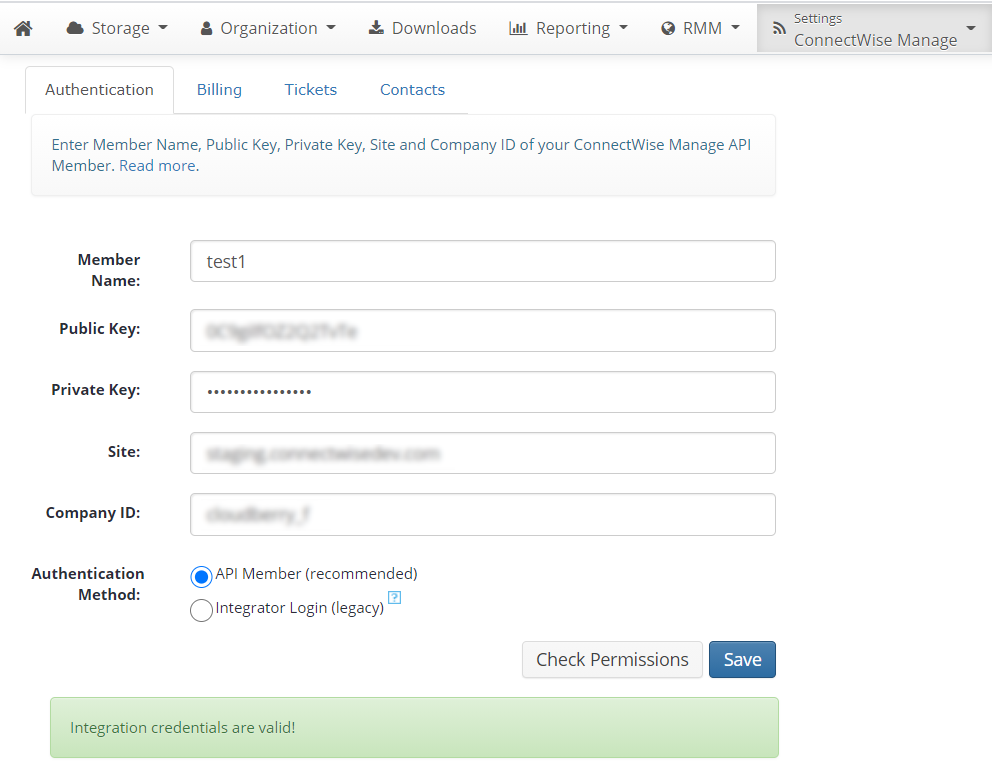 Switch to the Contacts tab.

To be able to send billing details to ConnectWise, specify the Agreement Name and Product Name for Billing Settings. See details at How to Configure Billing in ConnectWise section (you can specify them later).

To create service tickets in ConnectWise, go to the third tab — Tickets. Here you should first specify the Service Board that will be used for ticket generation. You can also enter the ticket summary description, indiciate if a ticket should be created based on backup plan execution state, etc.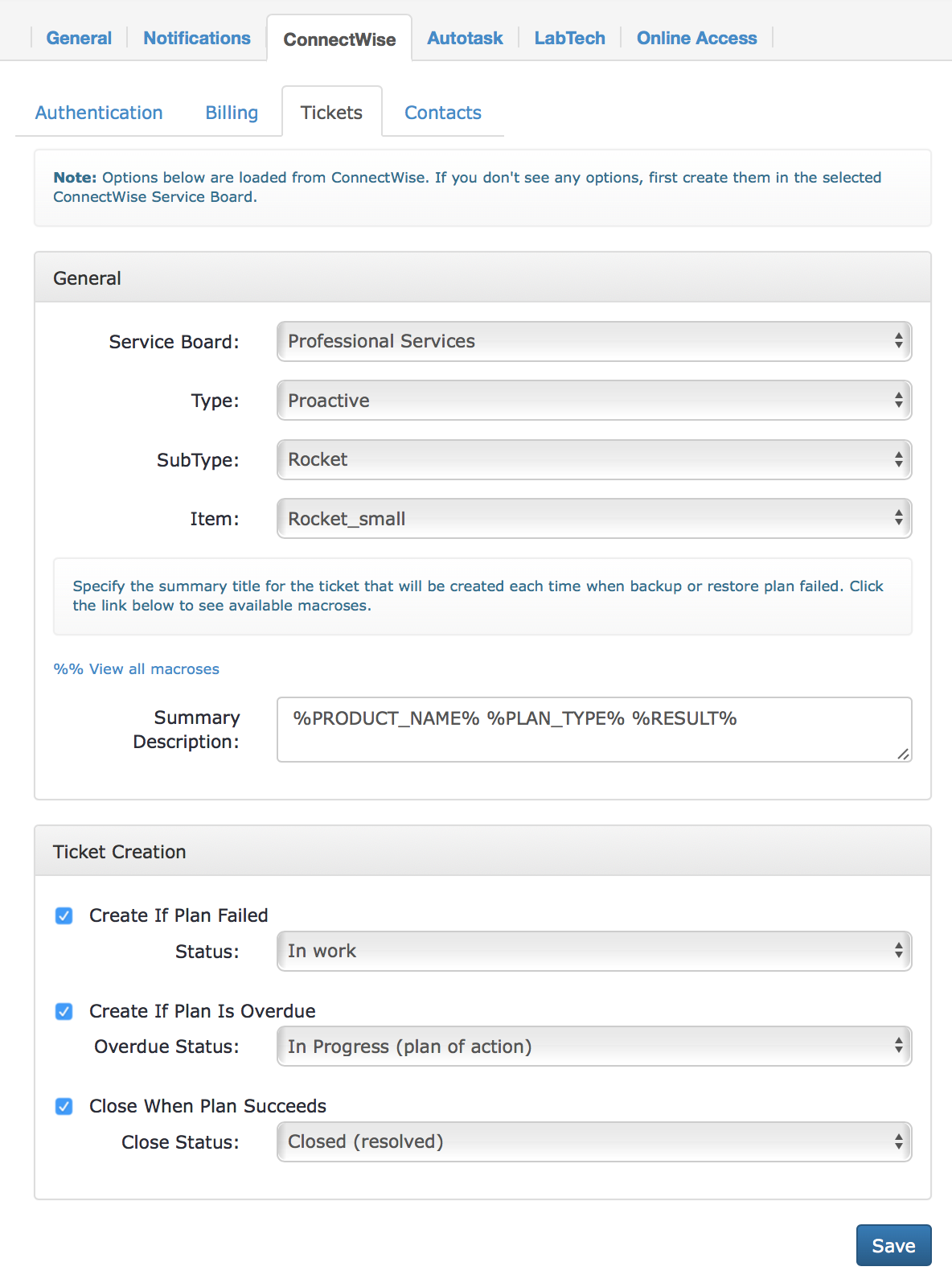 The final tab is Contacts. Here you can import contacts from ConnectWise. This feature is useful if you already have a company on ConnectWise for which you want to start providing backup services. So you import the contacts, specify the backup destinations for the imported users, and your ConnectWise contacts get automatically converted to MBS Users.