Quick Restore (BETA)
About Quick Restore
Managed Backup comes with an efficient restore tool (BETA) that makes restore routines quick and convenient.
The Quick Restore tool is implemented on the Management Console part by means of an auxiliary Windows utility to perform item-level restore jobs for different backup types without authentication.
Key features:
Support for both backup formats: new and legacy format
Item-level restores from various backup types
Restore from compressed and encrypted backups (except backups with filename encryption)
Support for NAS and internal storage (e.g. MinIO)
Supported backup types:
File backup
Disk image backups
VMware backups
Hyper-V backups
Restore Data to Local Computer or User Computer
As the feature is enabled, proceed as follows:
Open the Management Console.
In the Computers, select Remote Management.
To the right of the Remote Management header, click the Switch to Beta button.

In the Computer Name column, find the required computer, then click its name.
In the right pane, switch to the Backup Storage tab.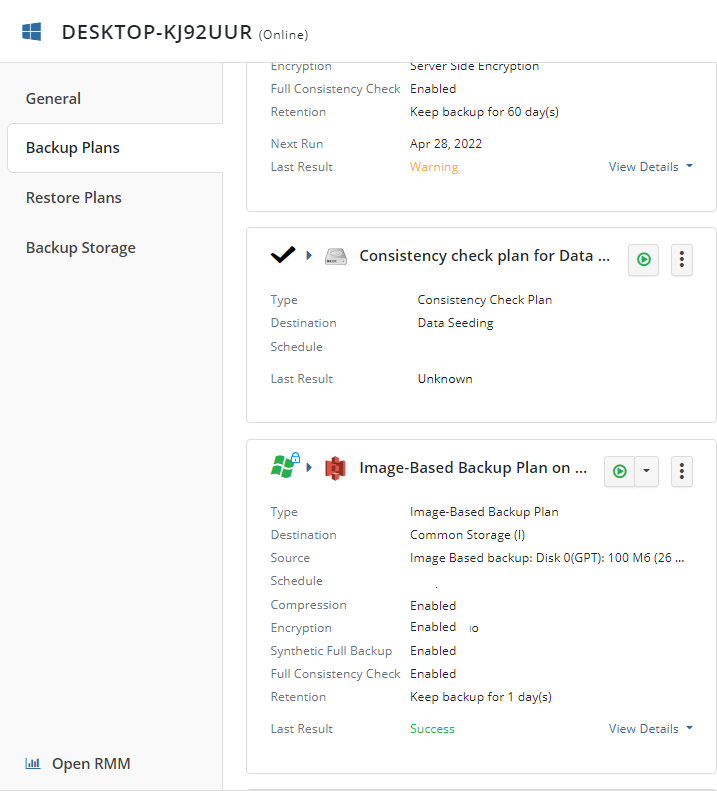 Expand the required backup storage, and find the required backup plan and restore point.
Select a file or folder to restore.
Click the download icon.
Select the target to restore. The following options are available:
Restore to the %computername%
Restore to your computer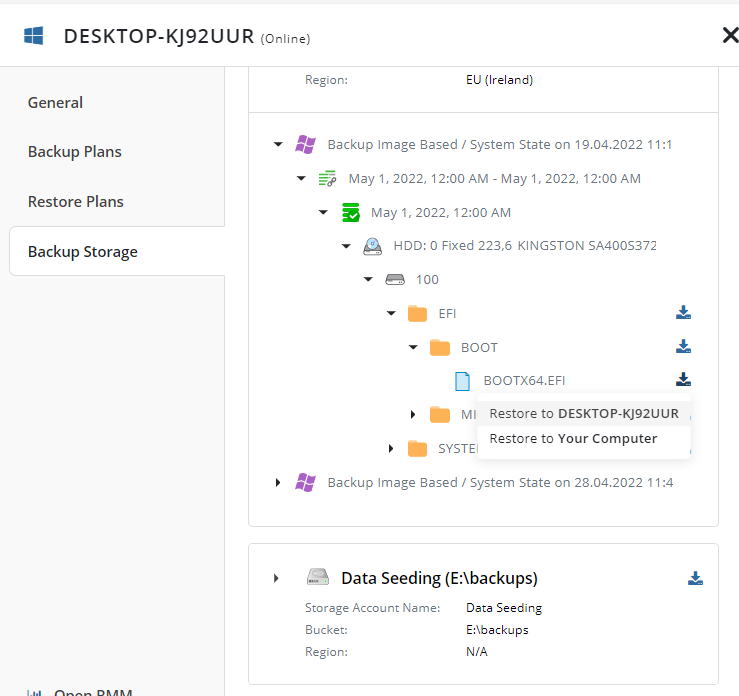 On a first quick restore run, you will be prompted to install the Windows utility for quick restore. Download it, then run the installation package.
As the utility is installed, select the target folder to restore selected data. Restore runs automatically after the folder selection.