Restore to Azure VM Using Backup Agent
Along with the Management Console, you can also restore disk image backups as Azure VM instances using the Backup Agent.
Note that you must have the Restore to Azure VM feature enabled in Management Console. This feature can be enabled by request. To send a request, proceed as follows:
Open the Management Console.
In the Settings menu, select Global Agent Options.
Find the Restore to EC2 / Azure VM option group, then click Send Request.

This chapter covers the following topics:
Make preparations in Azure
Add your Azure VM credentials in the Management Console if required. To add new storage, click Add Account.

Select Microsoft Azure VM storage account type: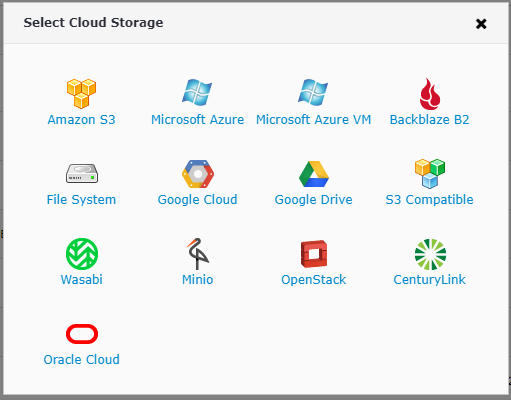 Click Sign in, then select your Azure account.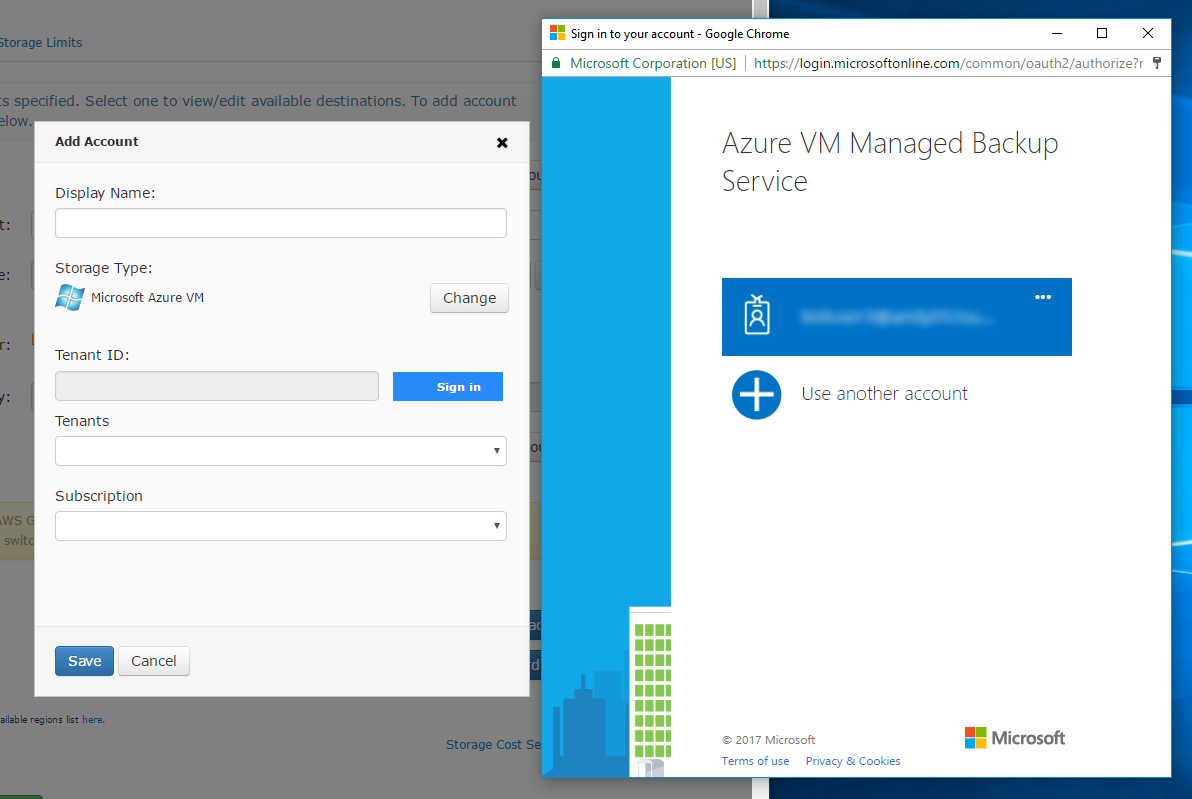 Fill in the required credentials.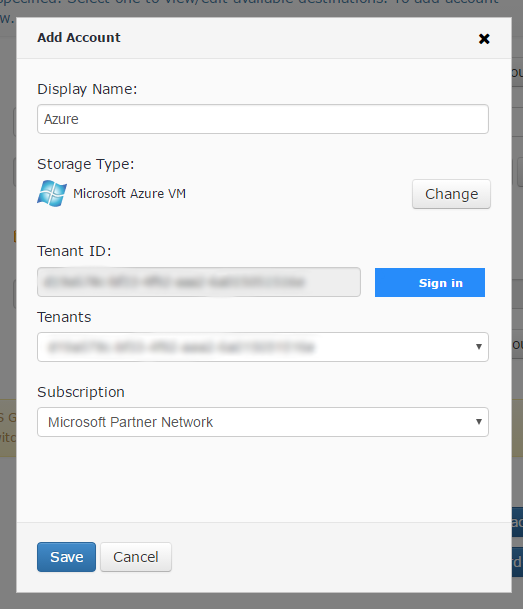 Note: A business account is required to perform the restore. If you attempt to sign in using a personal account, you will likely get the following error: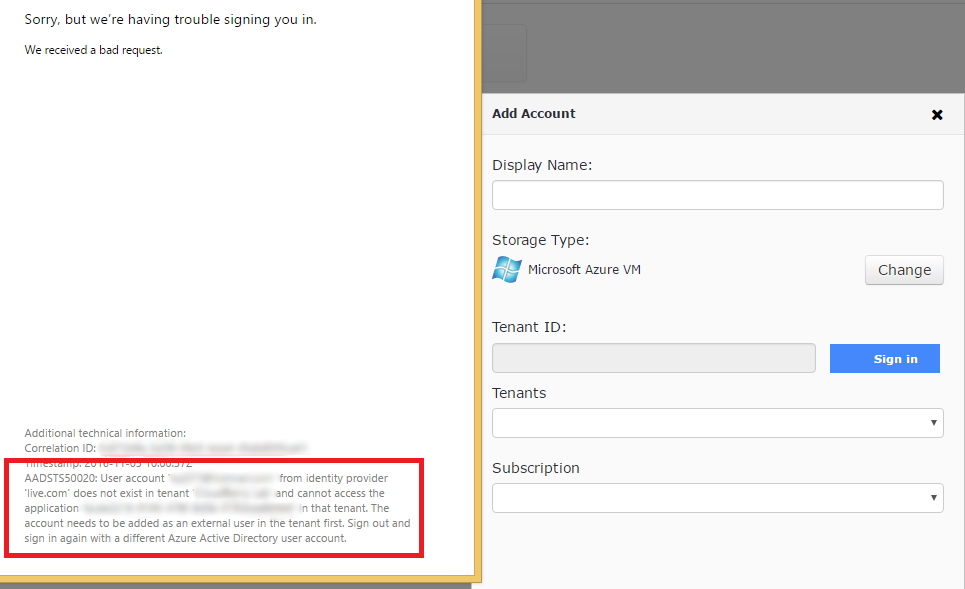 Although, there is a workaround for this. Open the Azure portal and create a user with the required permissions. Then use the new user credentials to log in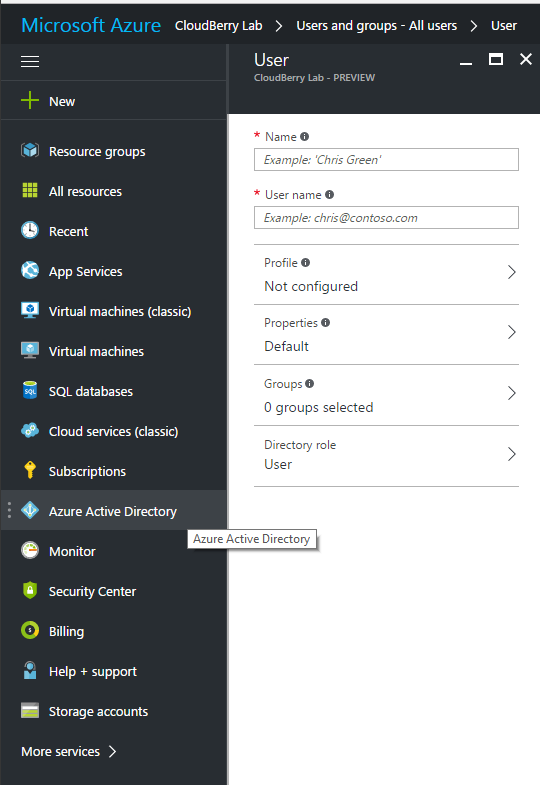 Assign Azure VM Account to MBS User
Finally, you have to assign the just set up Azure VM account to the required MBS user. This procedure is not performed automatically, as you might want to give different users access to different cloud storage.
In the Organization menu, select Users.
Find the required user, then click Edit.
Click Add Backup Destination.

Select Azure VM, then click Save.
Azure appears in the available backup destinations list.

Create Plan in Backup Agent
Run the Backup Agent.
In the Backup Agent menu, click online backup Account.
Then click OK.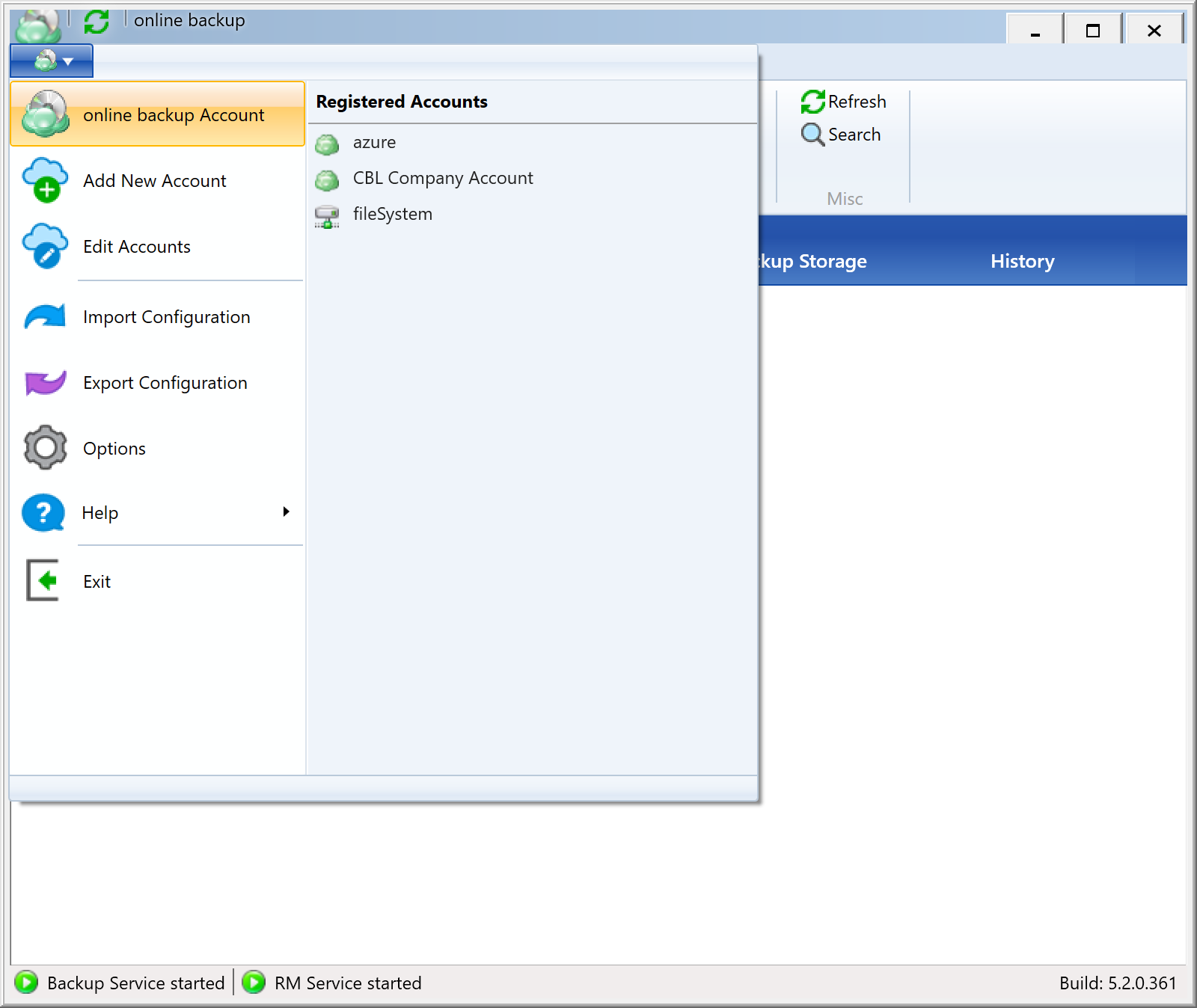 Click Restore to Azure VM.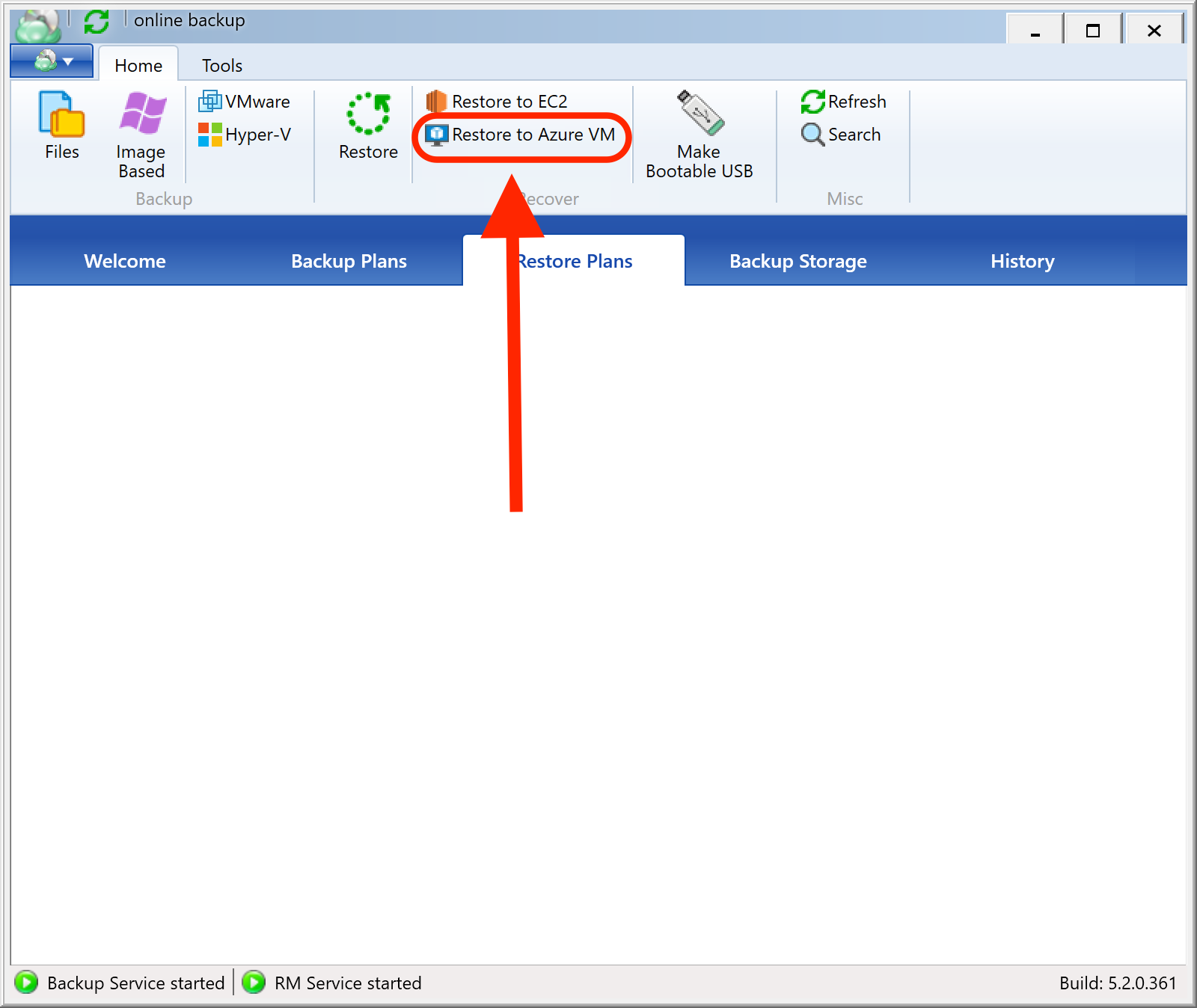 Once the Restore Wizard is launched, on the Select Backup Storage step, select Azure VM.
Follow the Restore Wizard steps.
On the Azure Data Type step, select the Restore as Azure Virtual Machine option.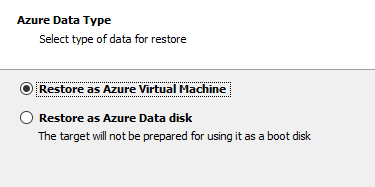 On the Specify Azure Virtual Machine Instance details step, select the appropriate options, then click Next.
On the Specify Temporary Instance step, select the Use temporary instance option.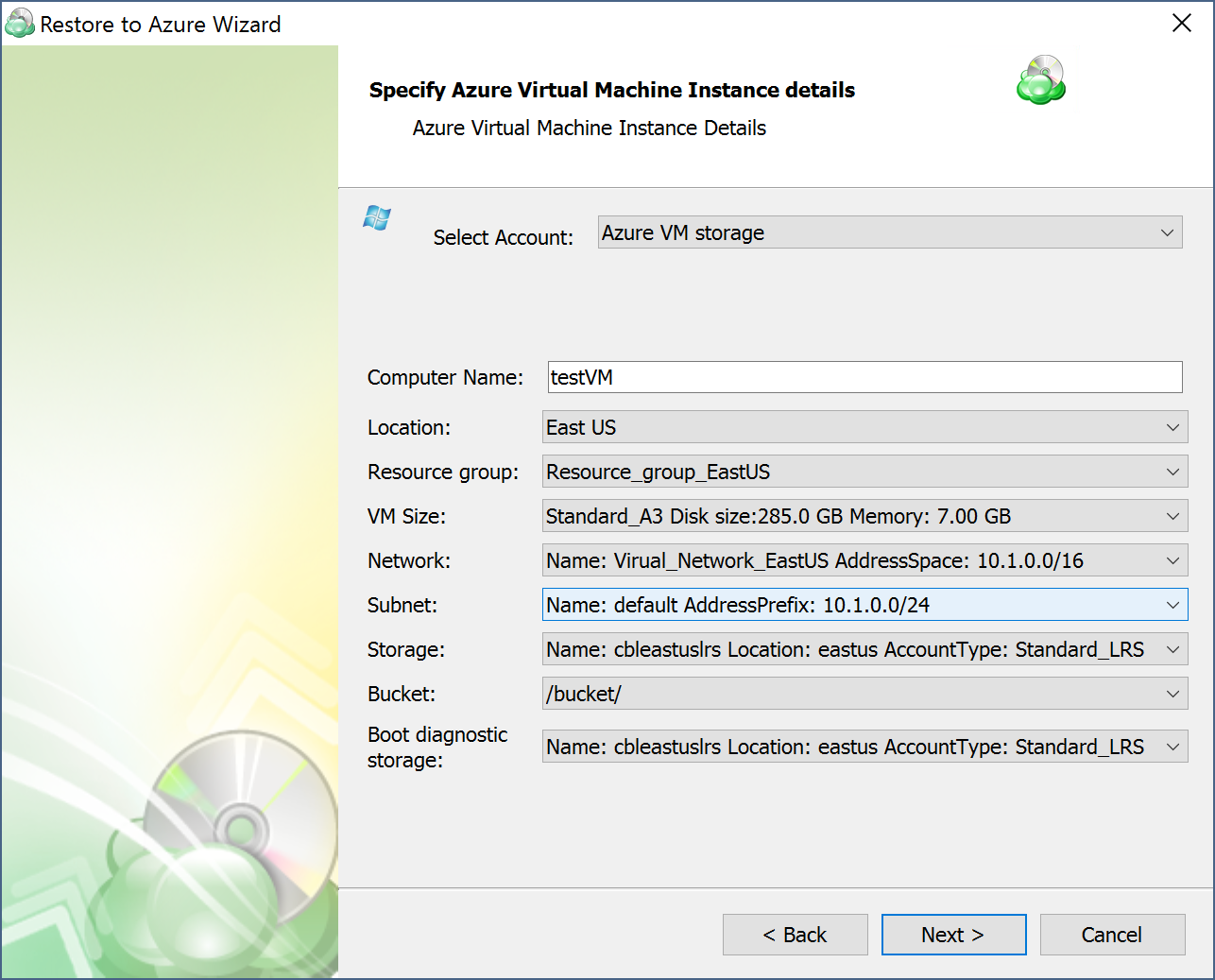 Finish the Restore Wizard, then run the restore plan.