File Backup in Backup Agent for macOS (legacy backup format)
Create a new backup plan.
Click the Clockwise Arrow on the toolbar.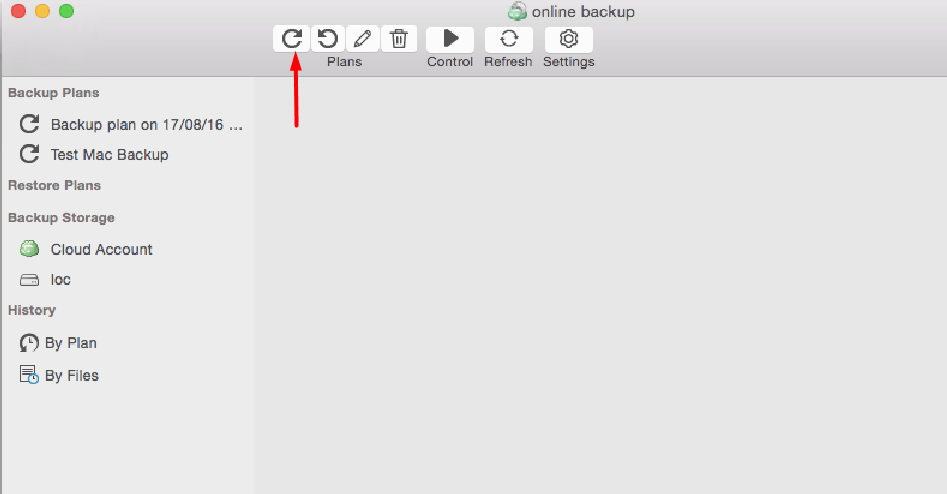 Name the backup plan.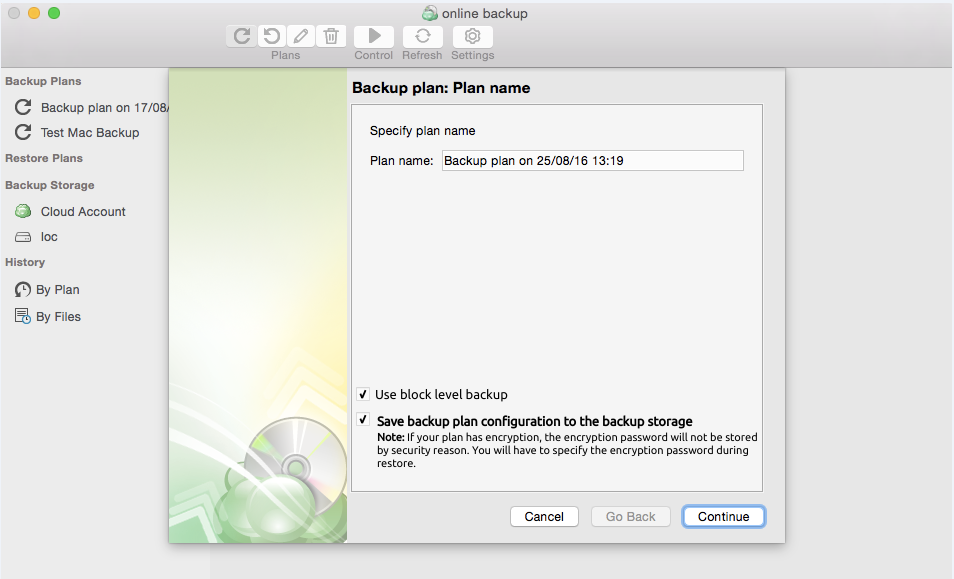 In case you want to use a block-level backup type for this backup plan, select the Use block-level check box. To learn more about block-level backup type, refer to the Full, Incremental and Block-Level Backup chapter
Follow the wizard steps and specify advanced options: compression and encryption, advanced filter, and others.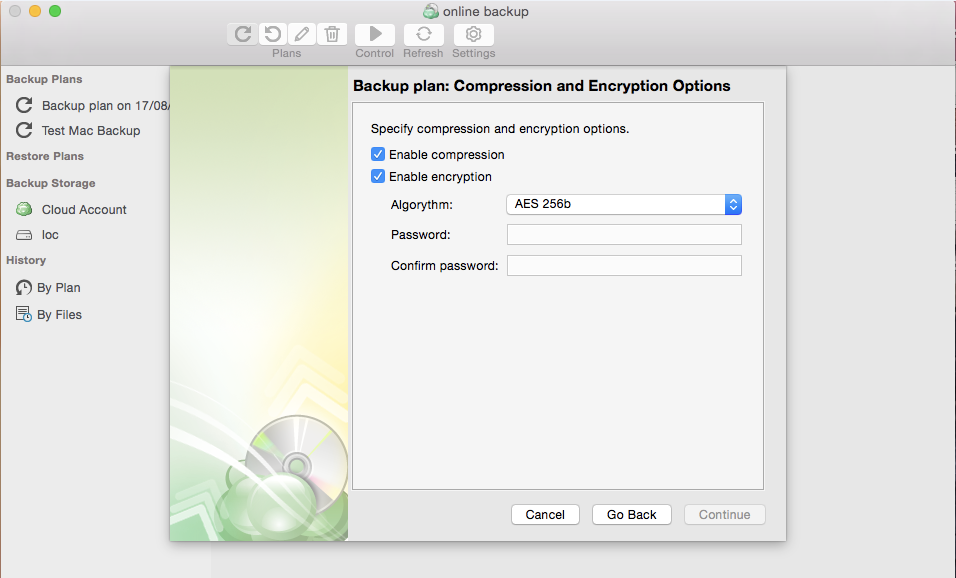 On the Schedule step, specify the running mode for the backup plan or bypass the schedule to run the backup plan manually.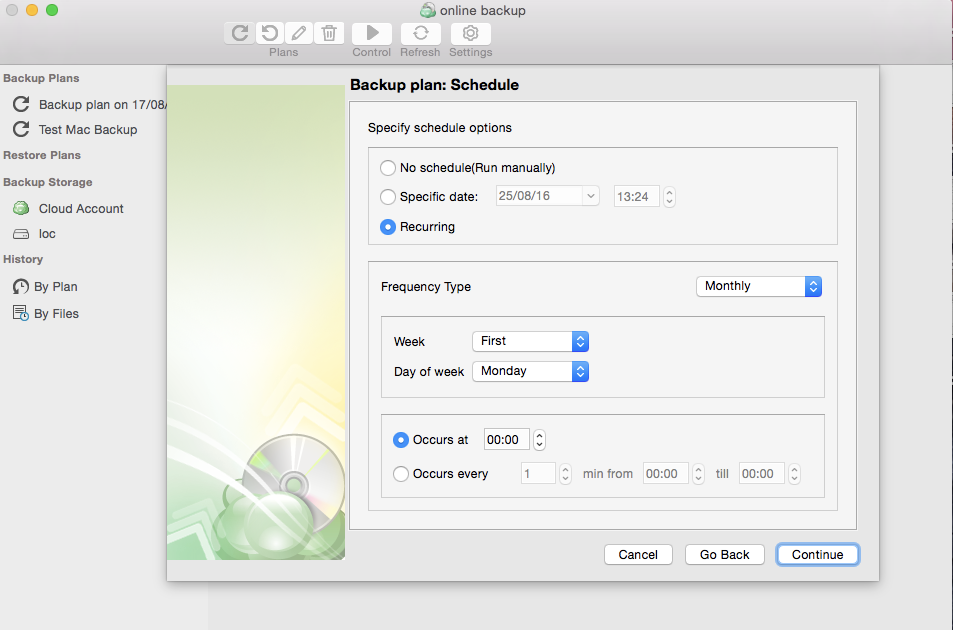 Complete the Wizard.
Starting from Management Console version 5.0, pre- or post- actions for Backup Agents can be restricted by provider. To learn more about the pre-/post action settings, refer to the Global Agent Options and Companies chapters