Transfer Backup Data from External Device to Cloud Storage
On a computer with a faster internet connection copy the backup data from an external storage device to the cloud storage. For example, you can do it using the CloudBerry Explorer.
After installing the CloudBerry Explorer, open it.
Add a storage account with the target cloud credentials.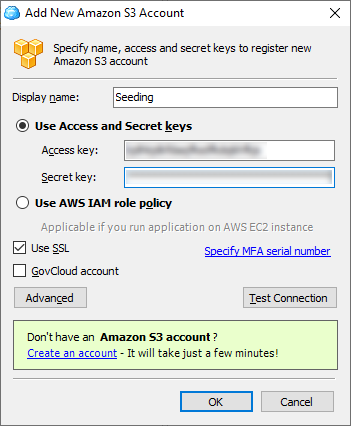 You can create a new bucket if needed.
Copy the contents of the external storage device to the bucket.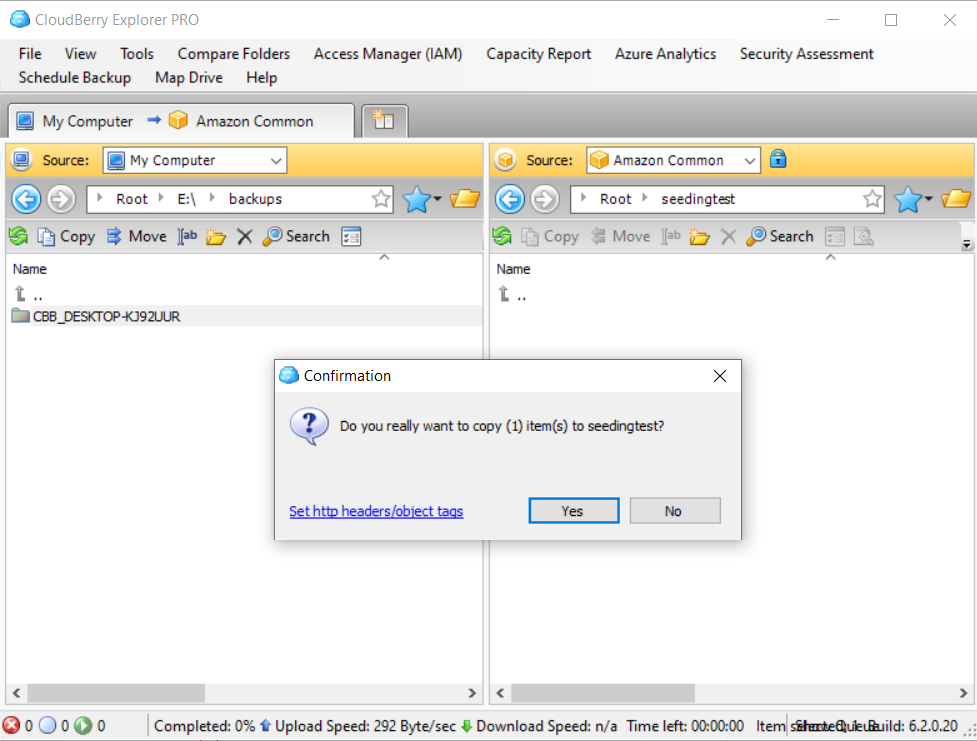 Make sure all contents are on the cloud storage.