Branding Settings
Once you start working with branding, you always have a base branding. This is the default layout of the Backup Agent with the minimum settings available for editing.
To view and edit the Base Branding settings, proceed as follows:
Open the Management Console.
In the Settings menu, select Branding.

Click Base Branding.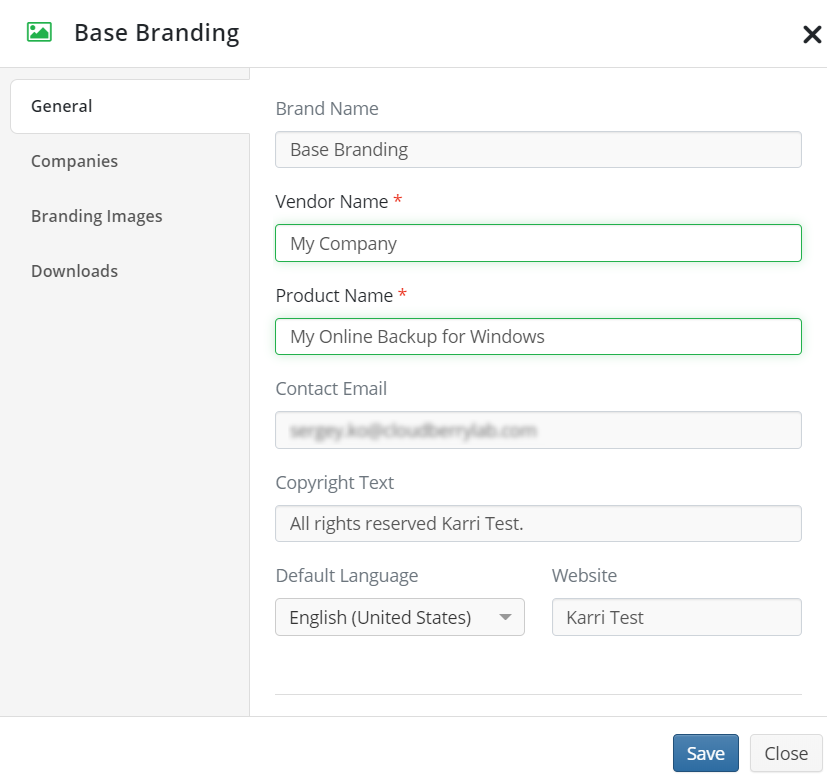 The following fields are available for editing:
Vendor Name. The MSP provider name
Product Name. The name that is used for Backup Agent (for example, MyCompany Backup Service)
Once you are done with editing, click Save.
Learn more about Branding feature in the Rebranding chapter