Buy MSP360 Licenses at AWS Marketplace
In addition to the standard license purchase procedure, some licenses can be purchased in the AWS marketplace.
Buy Licenses on at AWS Marketplace
To purchase Managed Backup licenses, search for MSP360 in AWS Marketplace.
Only Ultimate licenses are available in Marketplace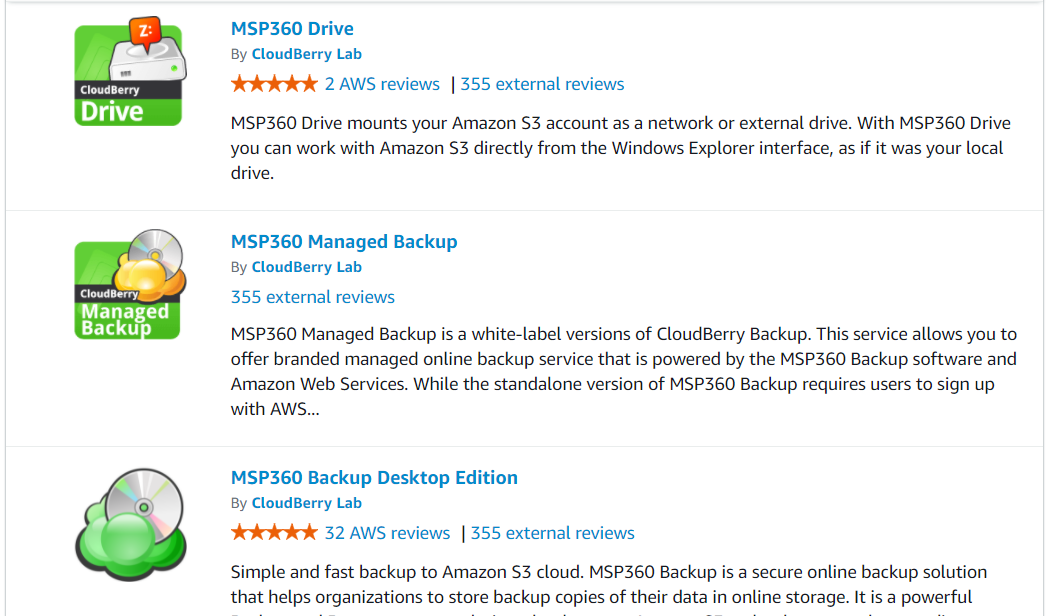 To make a purchase, click Continue to Subscribe.

Configure the software contract: specify the auto-renewal options and select the required amount of licenses
Once you are done, click Create Contract.
After the contract is created, click Set Up Your Account.
As you are redirected to Managed Backup, authenticate if required.
In the Organization menu, select Licenses.
If licenses purchased in AWS Marketplace did not appear in the license list, refresh the browser window.
Cancel Subscription in AWS Marketplace
To cancel the purchased subcription, contact the AWS Marketplace sales support team.