Renew Licenses
As you purchase a bundle of licenses in one transaction, all these licenses are automatically renewed according to the billing period specified at the moment of purchase (monthly or yearly). This applies to all successful transactions.
For monthly renewal, it occurs on the first day of the month.
For annual renewal, it could be either a common renewal date so all licenses are renewed on a certain date (usually, on the date of first purchase) on a yearly basis. For cases without a common renewal date, each annual license is renewed once a year
Note that MSP360 storage accounts (powered by AWS or Wasabi) are billed on the second or third calendar day of each month due to billing peculiarities. Bills are always monhtly
Check Your Licenses
To check the current situation with licenses, proceed as follows:
Open the Management Console.
In the Organization, select Licenses.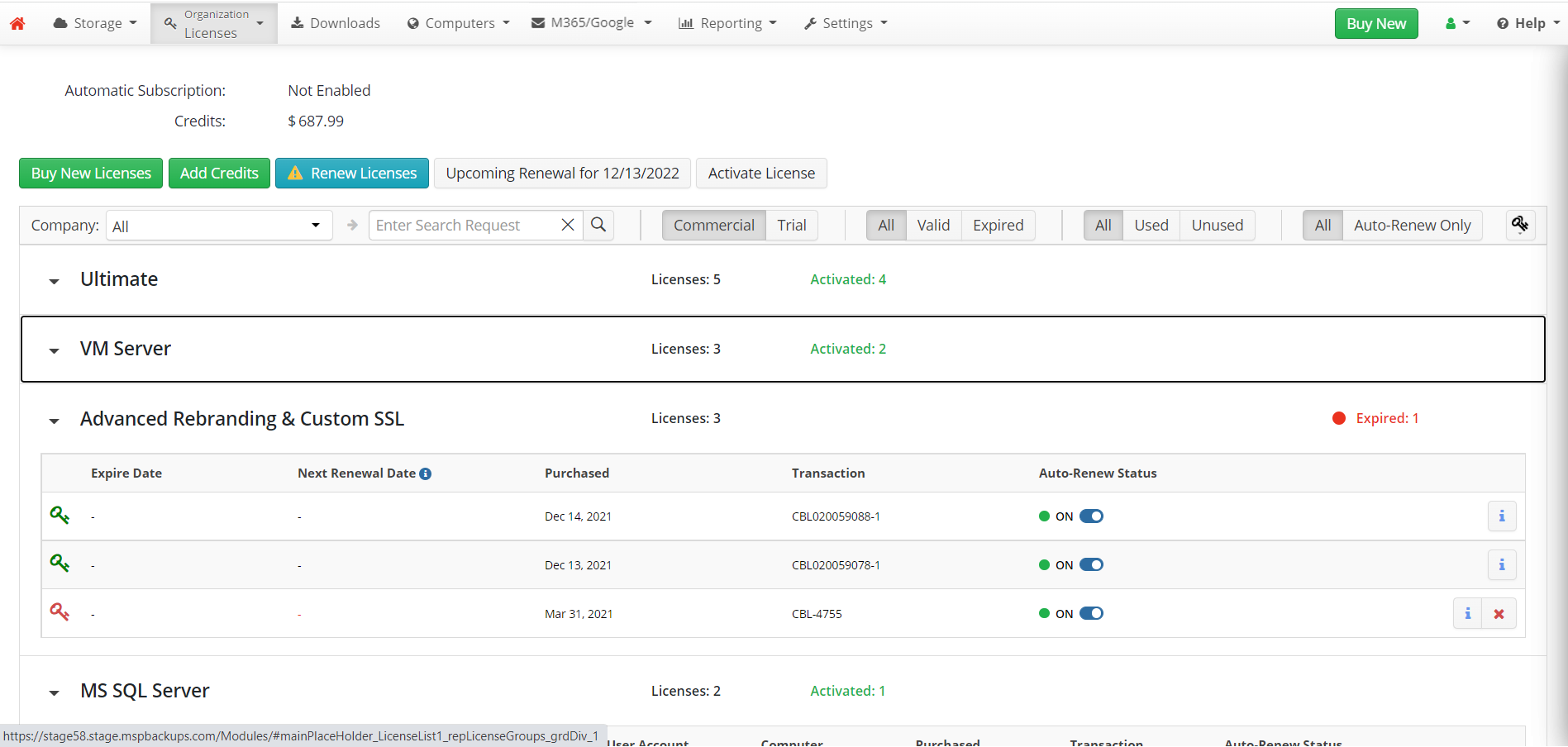 You can easily configure the auto-renewal option for all purchased licenses. Use the Auto-Renew Status slider to set up the auto-renewal for each license as you need.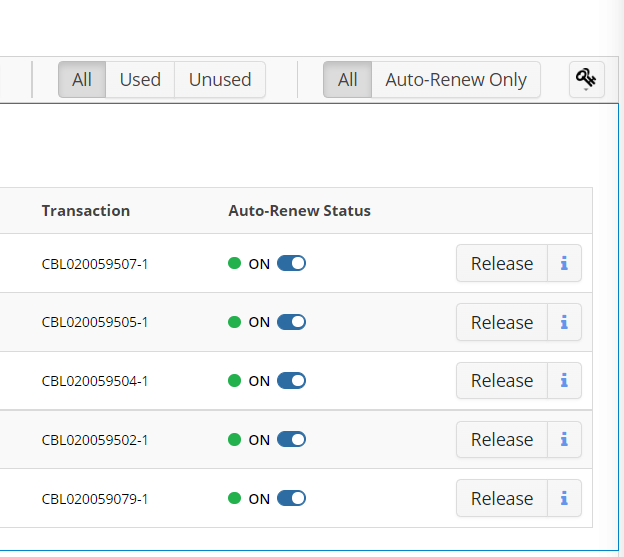 Renewal Troubleshooting
If licenses were not auto-renewed, proceed as follows:
Make sure the Auto-Renew status is enabled for the license.
The credit card stored in your payment details is valid.
You have enough balance on your card.
The billing amount does not exceed your security limit.
To change your payment details, in the Organization, select Licenses, then click Update payment details next to the Subscription Status.
In case the auto-renewal fails, the licensing service will keep retrying to make the transactions 3 times, 1 time per day. If the renewal fails, try to renew the failed licenses manually, by clicking the Renew Licenses button on the Licenses page.
In case you experience difficulties, errors persist or you have any questions with license renewal, contact us at: success@msp360.com.