Edit Licenses
To Edit License Settings
Open the Management Console.
On Computers select Remote Management if you use legacy main menu, or open Backup > Computers page in the new main menu.
In the computers list, find the one you want to edit license options, then expand actions.
Select Edit, then select Edit License.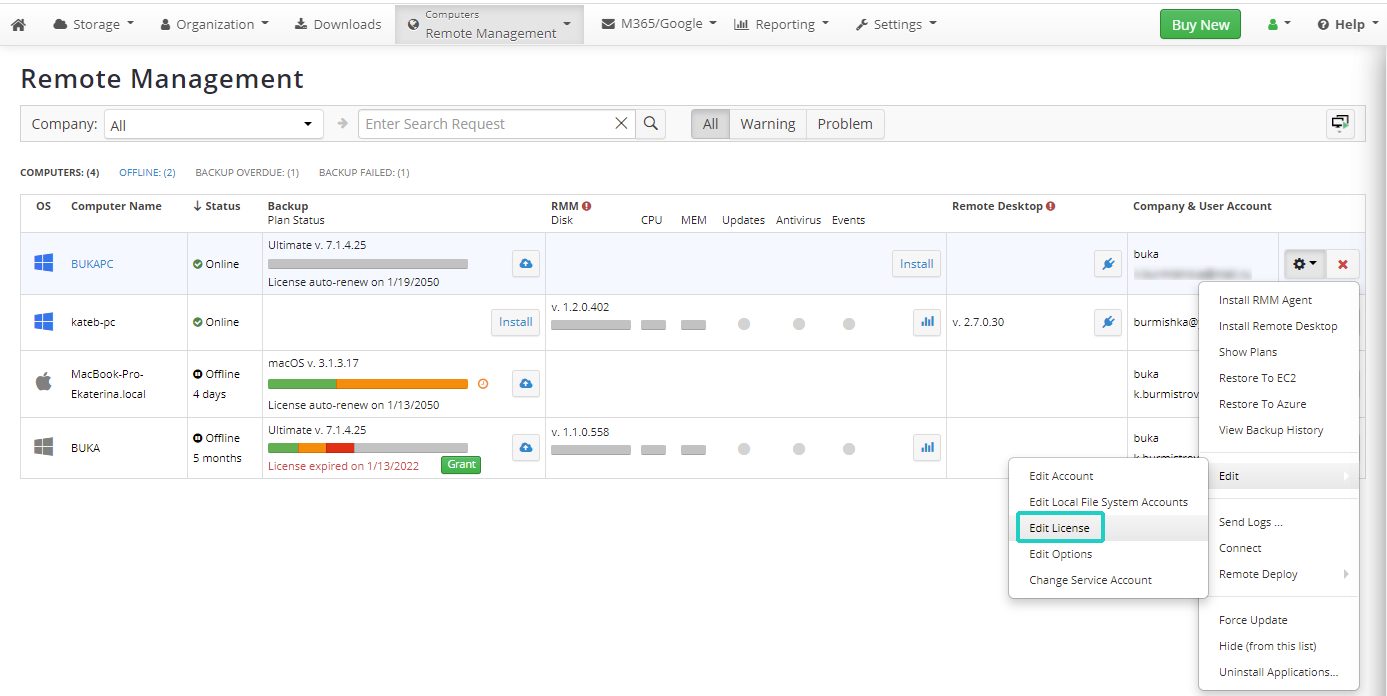 In the dialog box, edit the license options, then click Apply.