Google Cloud via Service Account
Google Cloud Storage lets you use service accounts to authenticate your application. A service account's credentials include a generated email address that is unique, a client ID, and at least one public/private key pair.
This topic explains:
How to Create Service Account
In the navigation drawer, select API Manager.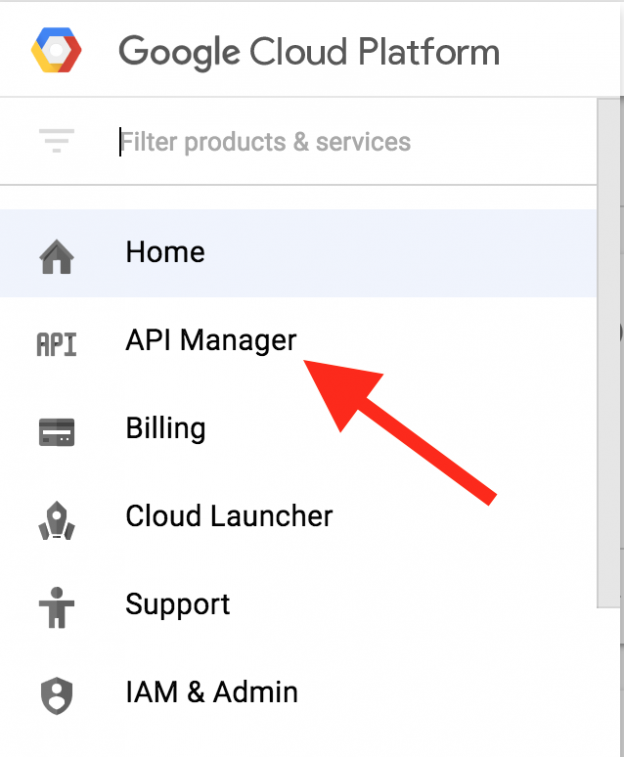 Under Credentials, expand Create credentials and click Service account key.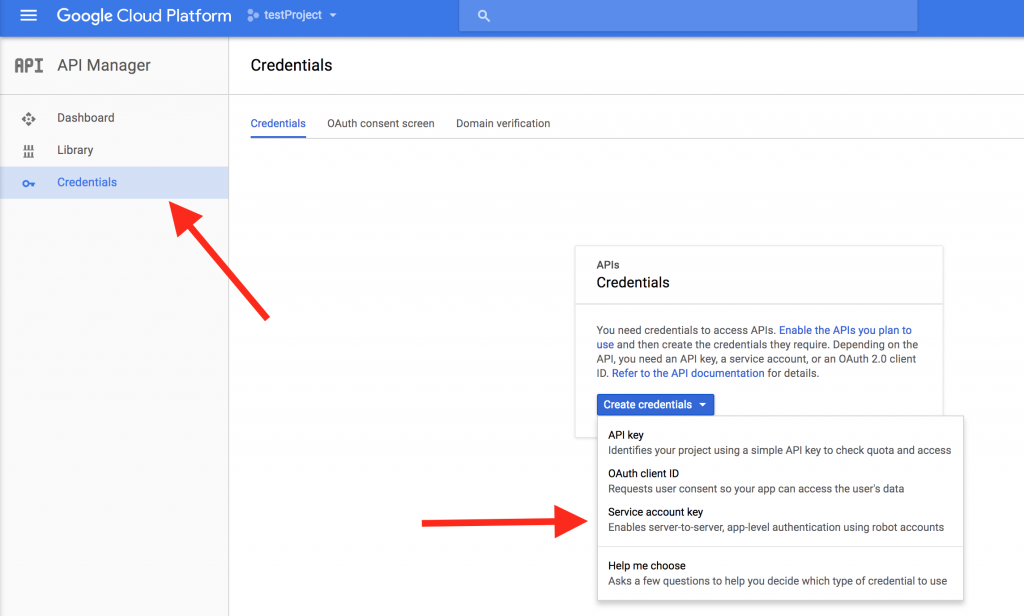 Specify the service account and the key type (P12). Click Create.
The key will shortly start downloading. The private key's password will be shown on a pop-up window. Write it down somewhere so as to not lose it in the future.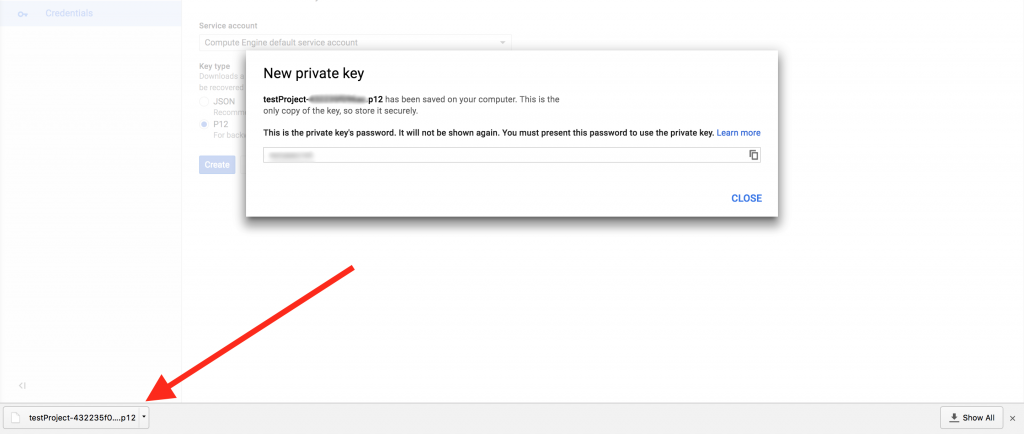 In addition to the mentioned file, the service account information will also be displayed in the Credentials Dashboard.

You're finished. Now that you've signed up for Google Cloud, it's time to use the newly created credentials when adding a backup destination in MSP Backups.
Add Google Cloud as Backup Storage
To add a Google Cloud storage in the Management Console, do the following:
In Storage menu, select Storage Accounts.

Click Add Account and click Google Cloud.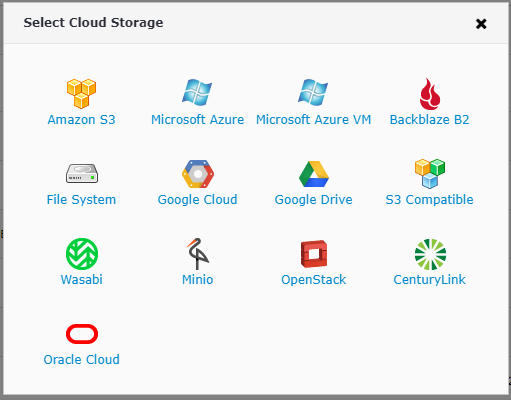 Specify the following parameters: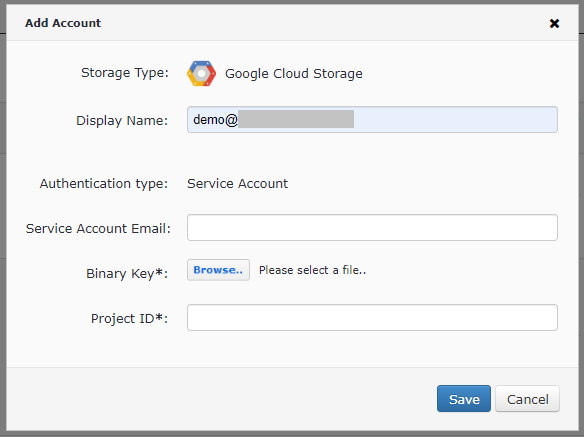 Display name. The name of the storage that will be listed in the Storage Accounts tab. Your users will not see this name.
Service Account Email. You can get it in the Google Cloud Dashboard, in IAM & Admin -> IAM.
Binary key. The key you've downloaded earlier.
Project ID. You can get it on the homepage of Google Cloud Dashboard.
Once you are done, click Save.