Example: Creating Configuration
This scenario helps you to create configuration for two your companies with Windows-based computers
Open Management Console

In the RMM menu, select Remote Deploy.

Click Add Configuration. The New configuration pane appears. This pane helps you to create a configuration from scratch.

In Configuration name change the configuration name, if necessary.

In OS Type select Windows.

On the Settings tab, turn Interface Language on, expand this tab and select English (United States).

On the Apply To tab select Apply to All Computers in Selected Companies. Click Add companies button and select companies from the list. Click Save
6.Click Backup Plans to create file backup plan included in this configuration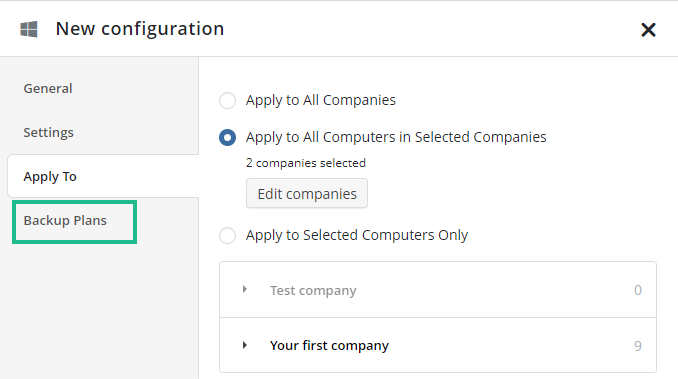 Click + Add New Plan
Select Files Backup**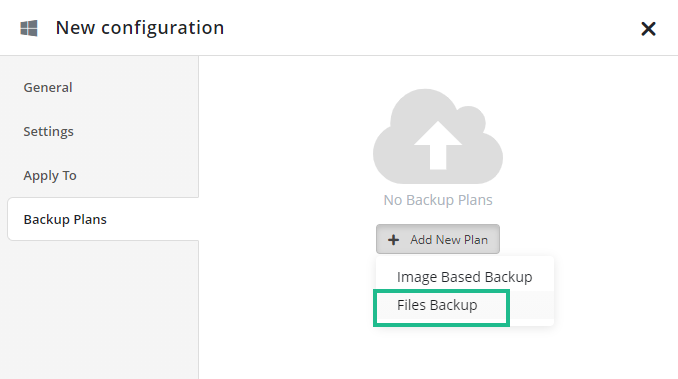 In Create Files Backup Plan wizard click Next

In Where to Backup select Backup Storage destination from the list. Click Next

In Advanced Options click Next

in What to Backup specify path to the Documents folder you want to backup on all computers.

Click + and then click Next several times to navigate to Notifications

Click Save to complete the wizard.

Backup plan is added to the configuration.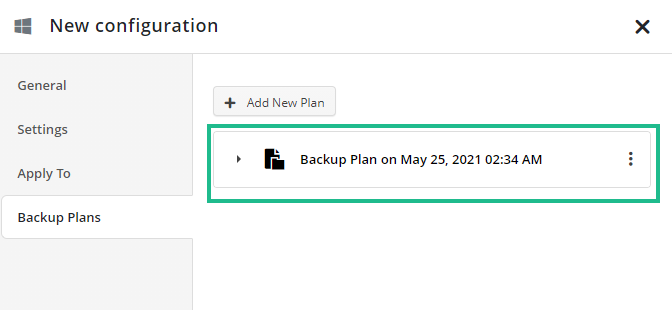 Click Create. Configuration appears in Management Console in disabled state.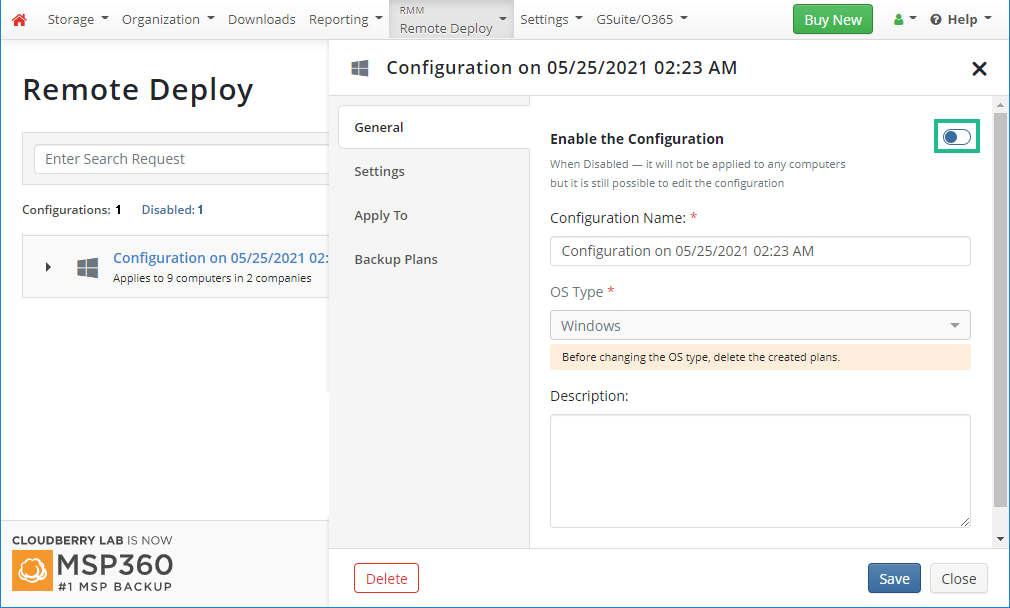 Enable the configuration. Click Save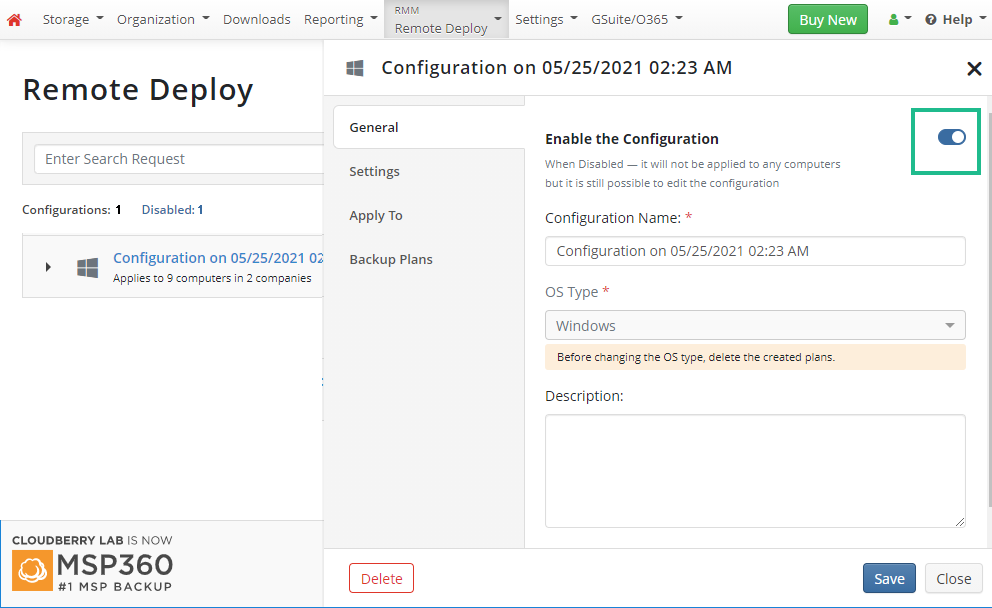 Now you have created the configuration that will be send to all computers included in selected companies.