Create Local Full Backup
Run Backup Agent.
Add a new local storage account.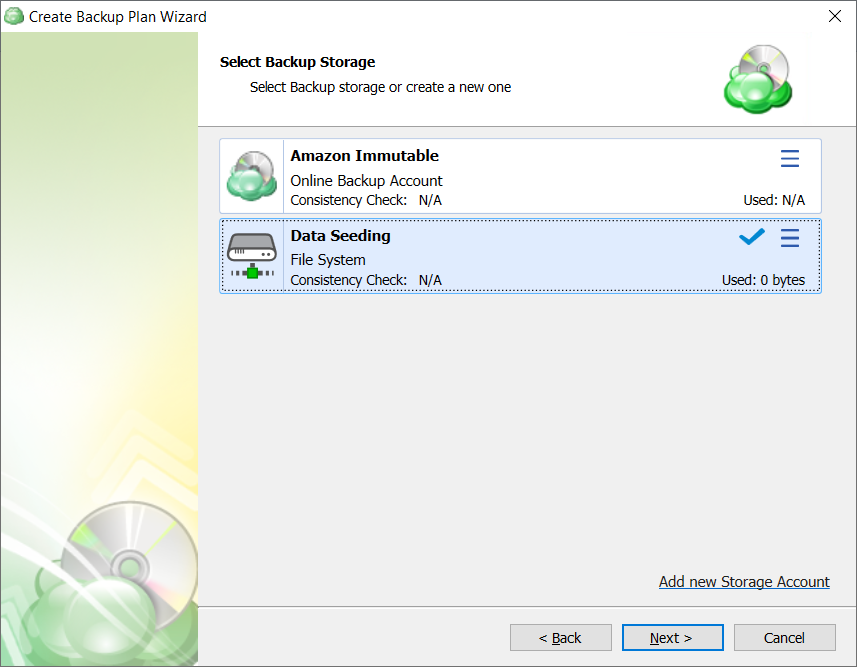 Use the default backup prefix
Create a new backup plan in the new backup format. On the Select Backup Storage step, the storage account created in the previous step.
On the Backup Source step, specify the contents for the initial full backup.
Finish the backup wizard, then run the backup plan.
Wait until the backup plan (first run must be a full backup) completes.
Make sure the backup plan is completed successfully. In case of errors, follow the suggested solutions to get rid of them and obtain a successful backup copy