Licensing
Managed Remote Desktop requires a separate license.
To Purchase Licenses
In the Management Console, select Users.
Select Licenses.
Click Buy New Licenses.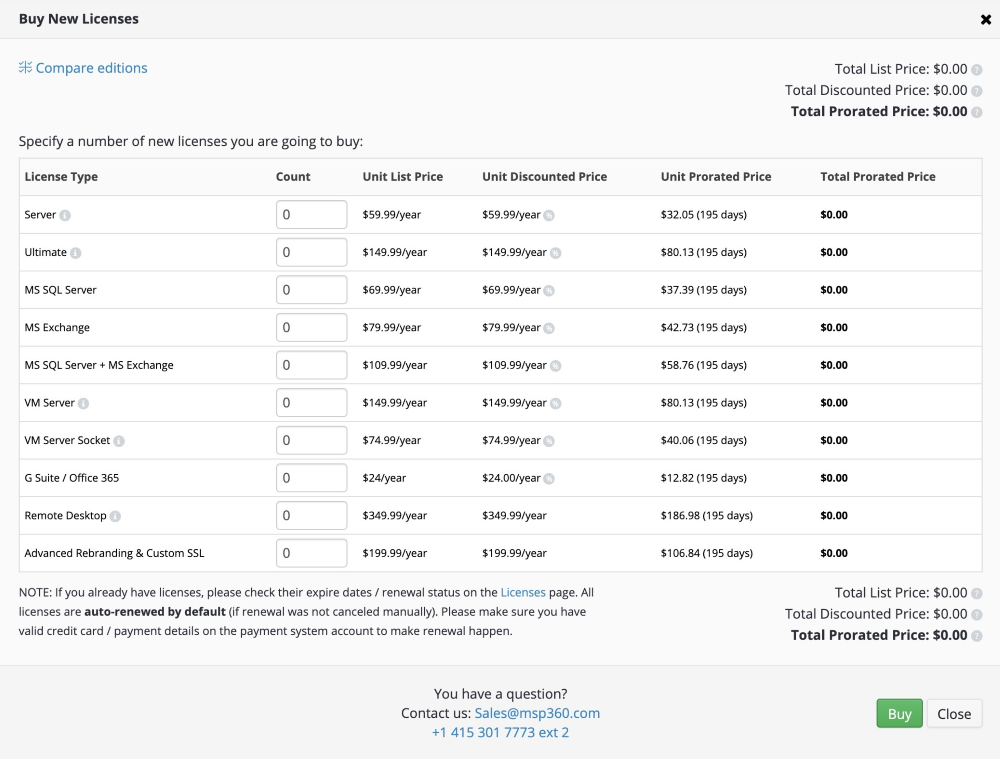 Select the required amount of Remote Desktop licenses.
The Remote Desktop license is required to connect remotely to a computer from Management Console. The license allows an unlimited amount of simultaneous connections for an administrator
Click Buy.
Once you purchased the required amount of licenses, proceed to the tool.