Licensing
Connect requires a separate Connect or RMM + Connect license. In case the administrator already have a Connect (formerly Remote Desktop) license and you are planning to purchase a RMM + Connect license, the Connect license can be released, and then, if you are not planning to reuse this license, the Auto-Renew can be turned off for this license on Organization > Licenses. These licenses come with a 15-day free trial.
Purchase Licenses
In the Management Console, select Organization.
Select Licenses.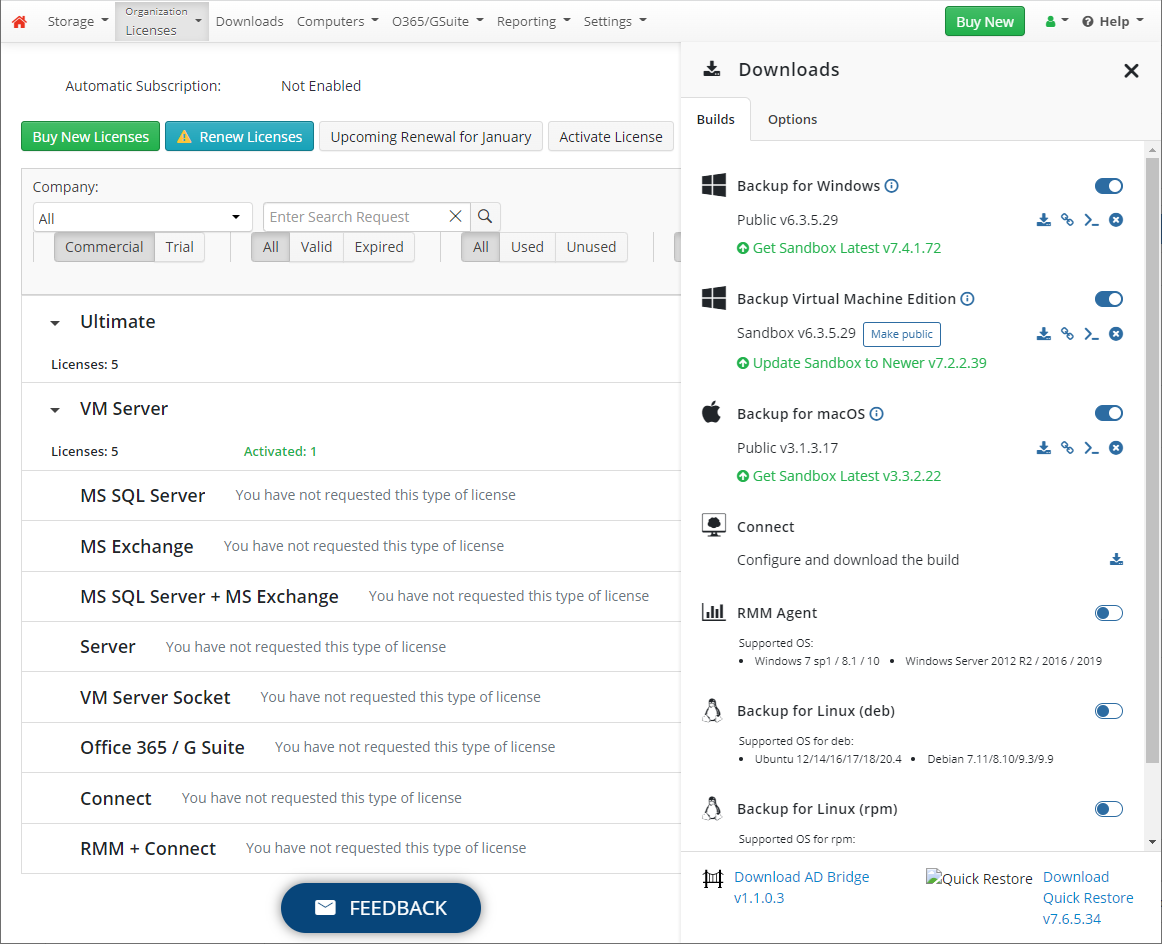 Click Buy New Licenses.
Select the required amount of Connect or RMM + Connect licenses.
The Connect or RMM + Connect licenses are required to connect remotely to a computer from Management Console. These licenses allow an unlimited amount of simultaneous connections for an administrator
Click Buy.
Once you purchased the required amount of licenses, proceed to the tool.