Connect Agent Authorization
After the Connect Agent is downloaded and installed on a new computer by the end user of this computer, this computer appears in Management Console with Pending status in Computer name column. This computer need to be authorized. In addition to the authorization using Management Console, as of Managed Connect 3.5, an administrator who has access to the company in which the new computer is planned to be included or administrator who has access to all companies can delegate authorization to end-user on the new computer.

In this case administrator creates the dedicated user in Organization > Users for this purpose. Usage of existing user who has access to other Agents it is not recommended for security reasons. In case of created Management Console user later will be granted other Agent license, it is recommended to reset password for this user. This data should be send to the end user along with the download link and instruction on how to authorize the Connect Agent.
In case the administrator want to revoke authorization, the dedicated user should be deleted.
Instruction on how to Authorize Connect in Managed Connect Agent
Download the Connect Agent using received download link and install it.
Open the Managed Connect Agent
On Allow Remote Control tab click Authorize link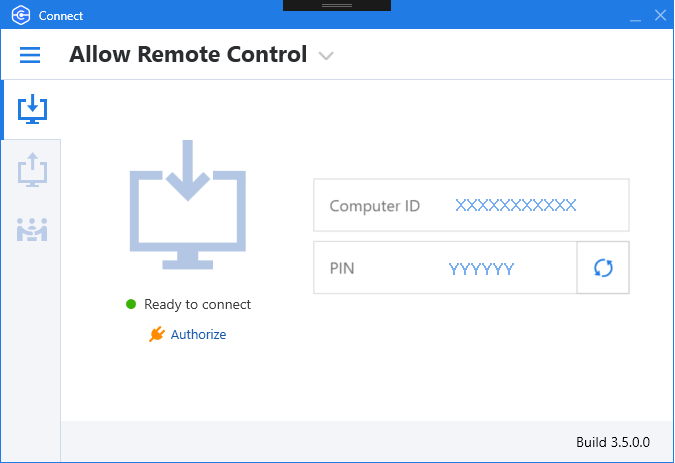 Enter provided username and password of Management Console user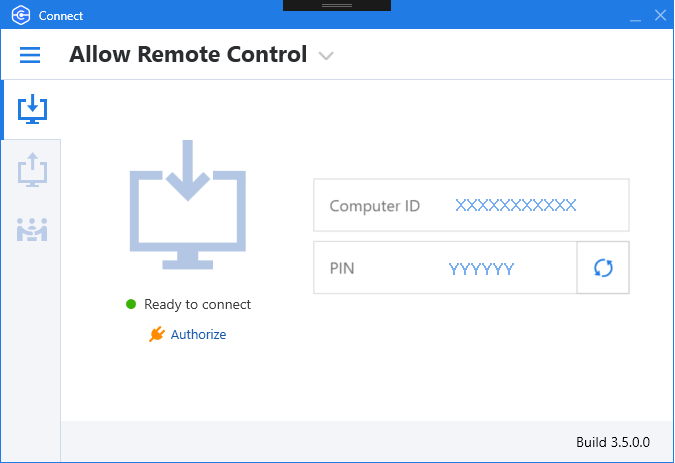 Click Authorize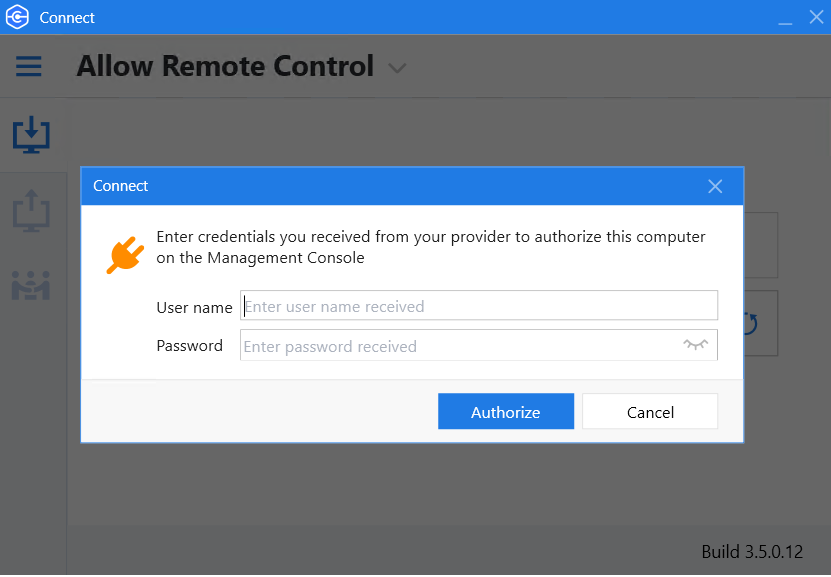 Successful authorization will be confirmed with the following message: