Backup History Report
The backup history report contains data on backup plans performed in a specified period of time.
To Create a Backup History Report
Open the Management Console.
In the Reporting menu, select the Scheduled Reports item.
Click Add Report.
In the drop-down list, select the Backup History item.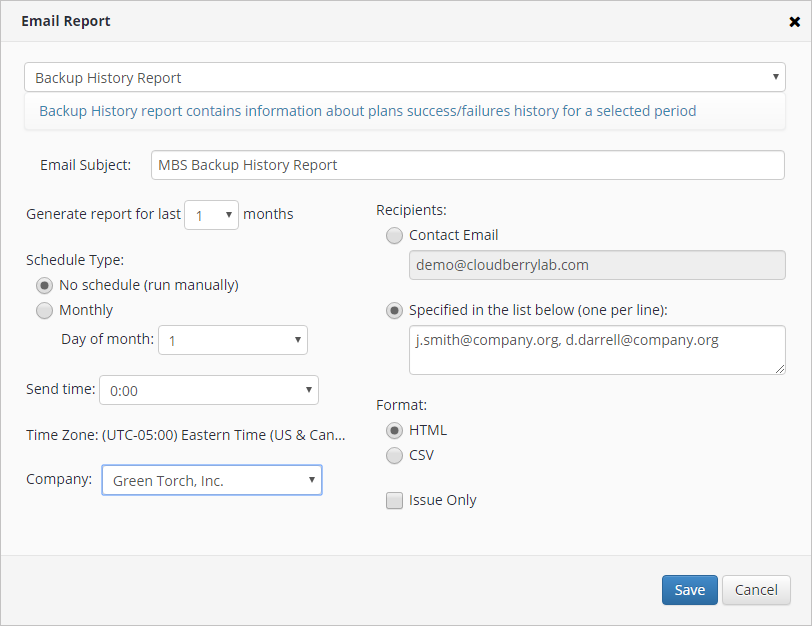 Specify the following report options:
Email Subject
Reported Period of Time
Report Schedule
Companies to Be Included in the Report
Recipients
Report Format
To generate a report that contains only issue data, select the Issue only check box
Click Save.