History
To view backup history, select History in the horizontal menu bar.
History data is displayed in diagrams.
Use filters to view backup history by services:
All
Mail
Drive
Contacts
Calendar
SharePoint
To view the backup history for a specific user, specify the required user name in the Search field, then select one of the available service filters.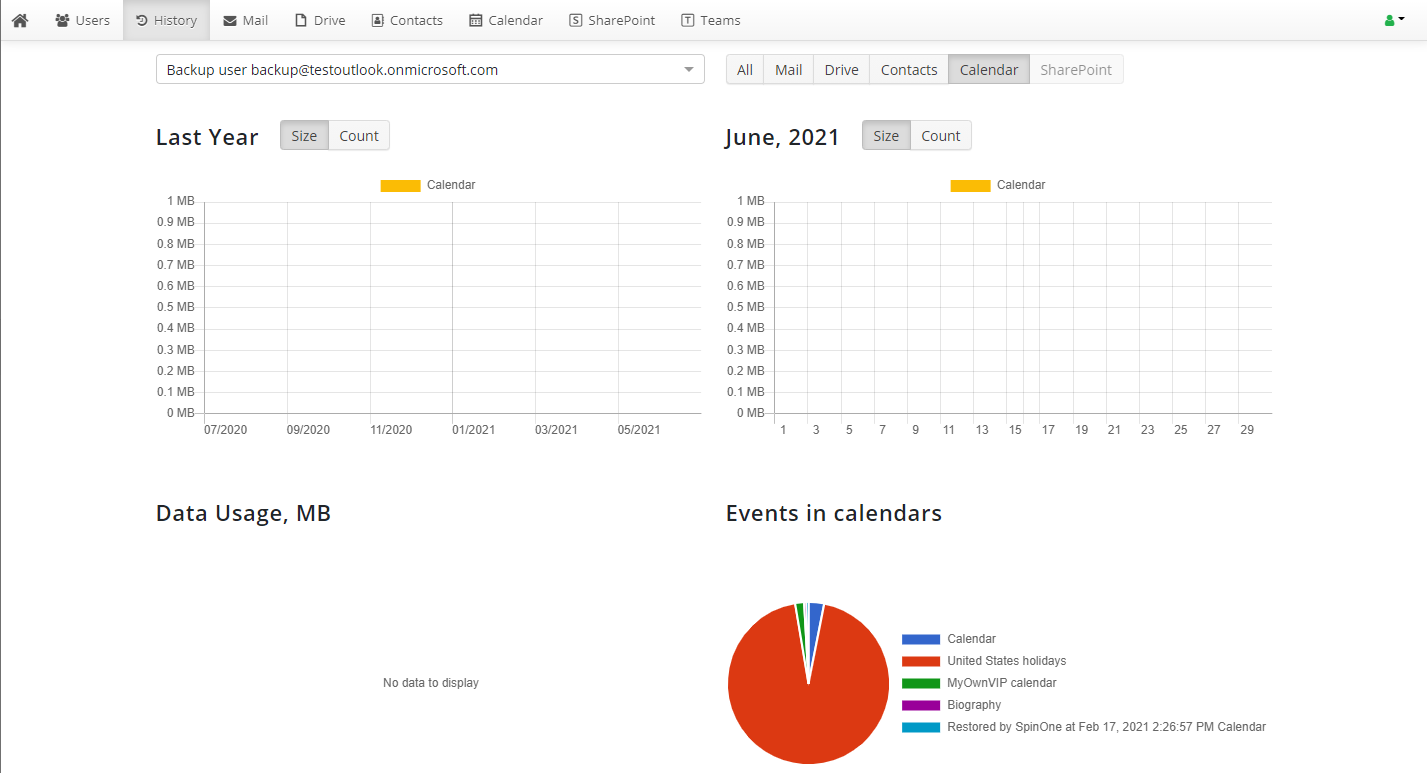 You can filter pay charts on this page by clicking the categories to inlude/exclude some data.