Reports
Microsoft 365 / Google Workspace Backup offers a simple and convenient reporting service.
To open Reports page, select Reporting > Reports in the horizontal menu bar of the dashboard.
The working space of the Reports page contains two tables:
Report By Services. This table contains a summary of the backup statuses by backup services. Uncompleted items older than 24 hours are reported as Overdue.
Report By Users. This table contains backup service statuses for users. Use filters to see users that match the following criteria:

Enabled users
Users with issues
Disabled users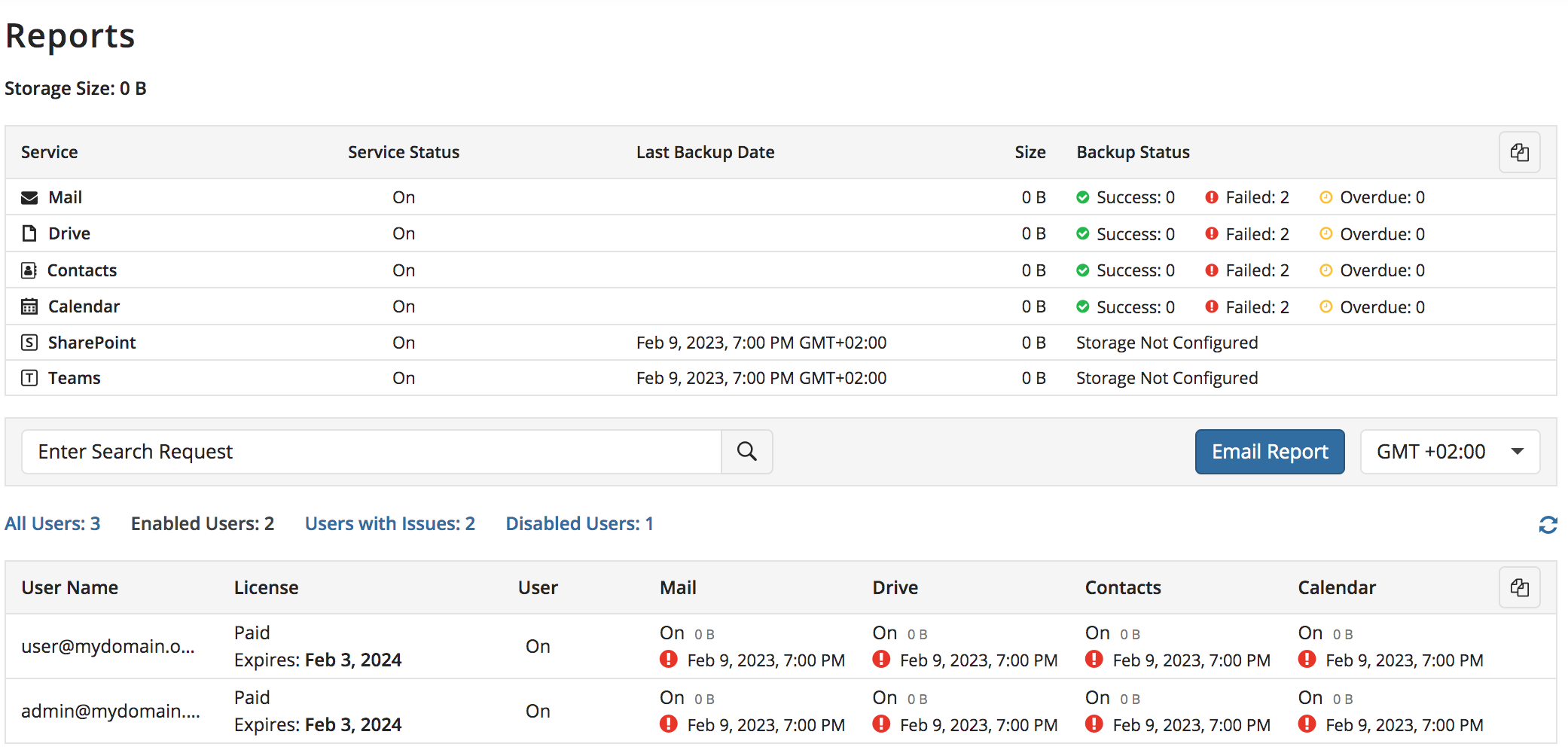 Configure Email Reports
To schedule the e-mail report on your current backup activity, proceed as follows:
On the Reports page, click Email Report button on the right.

Enable Email Report. By default, email reports are disabled.

Specify email report settings.
The following settings are available:
Contact Emails. The email address where reports are to be sent
Time zone. Preferred time-zone (in UTC format)
Send time. Time of a day when a report is sent
Report period. Select the preferred email report period. The following periods are available:
Once you are done with settings, click Save.