Printers Tab
With RMM service you can view the list of available printers and their status.
To view the list of printers, proceed as follows:
Open the Management Console.
On Computers select Remote Management if you use legacy main menu, or open RMM > Computers page in the new main menu.
Find the target computer in the computer list, then in the RMM column click the diagram icon.

As the computer info is loaded, switch to the Printers tab. The list of available printers is displayed.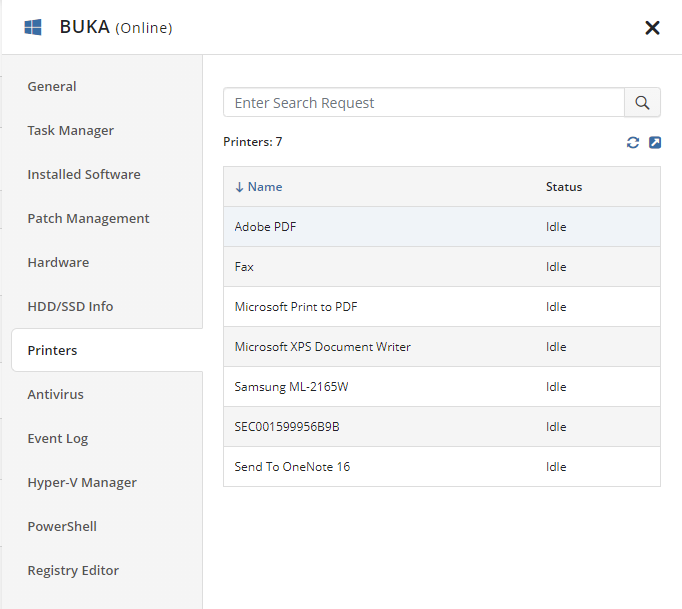 You can refresh the list or use modal view to access detailed information. Click on the modal view icon.

Detailed information grid for printers appears: