Join Active Session
You can join an active session on the remote computer. This connection requires remote user approval.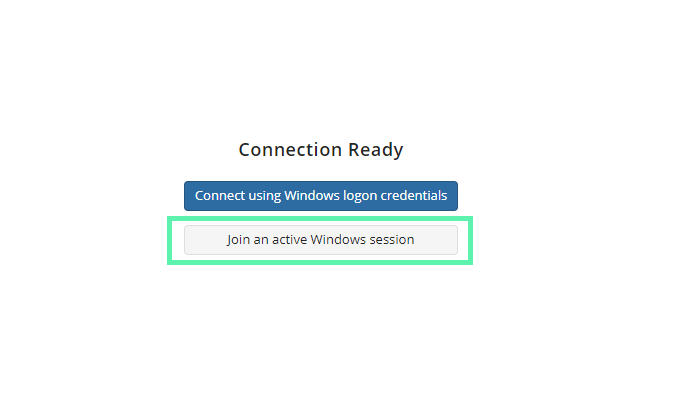 In case there are several active sessions you can select the session to join.

Select the session you want to join.
To join an active session on find remote computer on Computers and Connect. If another user is already working on the remote computer, select one of the options:
Connect using Windows logon credentials (custom password is required if enabled). The remote user session will be terminated. This unattended access option is available in commercial version only.
Join an active Windows session. The remote user will be prompted to allow the connection.